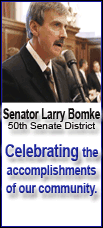 The Dallas Cowboys put Jones on their 53-man roster Tuesday after the NFL lifted the cornerback's suspension.
Jones missed six games for violating the league's player conduct policy. He previously was suspended for the entire 2007 season while with Tennessee and played in only six games for the Cowboys before the most recent suspension after an alcohol-related scuffle at an upscale Dallas hotel.
The NFL allowed Jones to return to practice last week and said then he would be able to return to play Sunday at Pittsburgh.
The Cowboys cleared a spot on their roster when they put safety Pat Watkins on injured reserve.