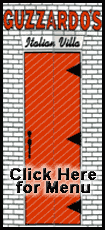 McGrady sat out Houston's last three games after starting the first 15. He had arthroscopic surgery on May 6, but said Tuesday that doctors have told him that the knee is not healed.
"Obviously, I came back a little bit too early," said McGrady, who was averaging 15.6 points. "I'm just not ready."
McGrady visited renowned orthopedist James Andrews on Monday. The team said Andrews confirmed the initial medical assessment by team doctor Tom Clanton that McGrady is suffering from general soreness in the knee.
Saturday will mark seven months since the surgery, and McGrady said doctors told him that his knee would require 6 to 8 months to heal. He said Andrews reassured him that he won't need more surgery.
"Now I've got some sort of peace of mind," McGrady said. "I don't have to worry about whether it's going to take the whole season for me to get healthy and what I've got to do for me to get back to 100 percent. I don't have to have to go under the knife again. I'm relieved."
McGrady felt like he was holding the team back, even though he's second in scoring, assists and steals. He was noticeably hobbled through long stretches of recent games and was shooting 40.7 percent from the field, three points below his career average.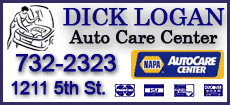 "I don't want to be out there limping like I was and not really being myself," he said.
Luther Head started the last two games in McGrady's place. He scored 21 points in a 103-84 win over San Antonio on Saturday, but went 1-for-7 with only three points in Sunday's 104-94 loss to Denver.
Coach Rick Adelman has been juggling lineups all season because of injuries.
Shane Battier has missed 16 games already with persistent inflammation in his left foot, Ron Artest has been limited lately by a sprained ankle and Yao missed one game with a sore left foot, which was surgically repaired this spring. The Rockets said Monday that backup guard Brent Barry is out two weeks with a torn muscle in his right leg.
"It's kind of been a never-ending story this year, with guys in and out," Adelman said.
McGrady has been listed as "day to day" lately in the Rockets' game notes. He made a last-minute decision not to play in the Rockets' 91-90 loss to Indiana last Wednesday, then said he would miss two more games and visit Dr. Andrews in Birmingham, Ala.
Adelman wants McGrady to take all the time he needs.