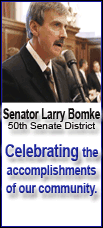 The Lakers came into the game with seven straight wins, the league's best record and reigning MVP Kobe Bryant. But even another terrific night from Bryant, who scored 28 points and had seven rebounds, wasn't enough to fend off the pesky Pacers.
For much of the game, Los Angeles (14-2) seemed to be waiting to take control. And thanks to a 17-0 run to close the third quarter, it seemed Los Angeles could cruise to victory.
Instead, the Pacers, who had won only once since Nov. 21, fought back from the 101-86 deficit with an incredible defensive performance.
Indiana (7-10) methodically chipped away, using a 10-0 run to get to 105-98 early in the fourth, and closing to 115-114 when Granger hit a 3-pointer from the left corner with 1:42 to go. They finally regained the lead, 116-115, with 1:16 left when Marquis Daniels made two free throws.
But Bryant had a chance to seal it.
After his 21-footer gave Los Angeles a 117-116 lead with 58.4 seconds left, Bryant's errant 18-footer on the Lakers final possession gave Indiana one last chance.
Coach Jim O'Brien called time out, and Daniels broke free on the baseline, tossed up a short shot that bounced off the side of the rim. The rebound got batted around and Murphy finally tipped it toward the basket, as the ball bounced on both sides of the rim before dropping through the net as the buzzer sounded.
The play stood up to a replay review by the officials.