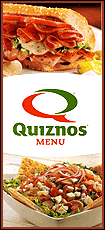 The team agreed to pay the penalty fee to the county for breaking a lease that bound them to their minor league facility, Tucson Electric Park, through 2012.
The supervisors' 5-0 vote Tuesday means the White Sox can move in spring 2009 to a new stadium and training facility in Glendale, which the team will share with the Los Angeles Dodgers. The Dodgers are moving to Arizona from their longtime training facility in Vero Beach, Fla.
With the White Sox leaving, only the Arizona Diamondbacks and the Colorado Rockies will be training in Tucson next spring.
___
Information from: Tucson Citizen, http://www.tucsoncitizen.com/