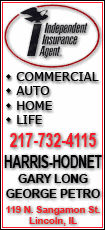 But that team never threatened to rewrite the NCAA record book like this one.
With Heisman contender Sam Bradford leading the way, the No. 4 Sooners (11-1) are on pace to shatter the marks for points and touchdowns in a season if they can add on to a remarkable stretch of four straight 60-point games when they take on No. 19 Missouri (9-3) in the Big 12 championship game Saturday.
The Sooners' production lately is mind-boggling even for Stoops. Against then-No. 11 Oklahoma State on Saturday, Oklahoma scored on its last seven possessions -- including six touchdowns -- to pull away for a 61-41 win.
"That kind of efficiency, I've got to be honest, I haven't seen it," Stoops said Tuesday at his weekly news conference.
No one else has, either.
Oklahoma has already matched the NCAA record with 89 touchdowns in a season, a mark also set in 12 games back in 1983 by Nebraska, and needs only 16 points to tie the season scoring mark of 656 points set by Hawaii in 14 games in 2006. The Sooners have scored at least that much in the first half of every game this season, and by the end of the first quarter in six of their games.
Their scoring average of 53.3 points is the best in the nation, although it would take some doing to break the NCAA record of 56 points per game set by Army in a nine-game 1944 season.
Oklahoma's current stretch of four straight 60-point games is the longest in the Bowl Subdivision since Tulsa had a streak of five in a row from Oct. 18, 1919, to Nov. 15, 1919, according to STATS LLC.
"There's so many different things that go into that," said Bradford, who leads the nation with 46 touchdown passes. "But I think it's really just 11 guys buying into the system that Coach put in front of us in the spring and just buying into what he had to say knowing that he had the best for all of us in mind, and then going out and just playing hard every week."
One reason for the Sooners' high totals is their new no-huddle offense, which both allows them to score quicker and has been known to catch defenses off-guard with quick snaps before they can get lined up. But Stoops said that's not the whole story: The no-huddle would just mean quicker punts if not for the players' execution and coaches' game plans.
"I think that should be given more weight than just the fact that we're no-huddling," Stoops said. "No-huddling I felt for a lot of reasons would advantage us, and I think overall it has."
Stoops also said Tuesday that he believes that Bradford is the program's best quarterback in the decade he's been in Norman, ahead of both White and 2000 Heisman runner-up Josh Heupel -- who is now Oklahoma's quarterbacks coach.