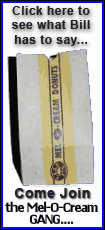 LaHood gave thanks for the community coming together to wish him well and said that he has been honored to serve the constituents of the 18th Congressional District.
The history of our community and area is not lost on LaHood, who stated that 11 of the Illinois counties he has represented these past 14 years are the same counties Lincoln served during his term in the House.
Bounding past party lines, LaHood said that all Illinoisans, and in fact all Americans, should be proud of the fact that a racial barrier has been broken in the election of Barack Obama as our next president.
He pondered how pleased Lincoln would be to see that this historic event of the first African-American president came from Lincoln's own state of Illinois. He also felt that it was an important gesture by the president-elect to request and receive approval from the Abraham Lincoln Presidential Library and Museum to use the Lincoln Bible at his swearing-in ceremony.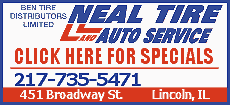 Discussing foreign engagements and U.S. oil drilling, LaHood said, "You can't just talk about drilling; we should be drilling. We're one of the only country's that doesn't drill for its own resources. We need wind energy, solar energy; nuclear energy; we need alternatives. That's the direction this administration should move, and will move. We're going to get a greener country under this administration."
LaHood said he honestly didn't know what his future plans would be, preferring to wait until his term is up in January, but he did say he intends to continue his efforts to remain in public service in some capacity.
"I'm grateful to the people in Logan County and central Illinois to give me this opportunity of service," he said. "I'm glad I didn't stay too long. I'm glad I knew when it was the right time to leave and to be able to go out on top. I say thank you to all the people that have been supporting our efforts, and we've tried to reciprocate by supporting the efforts of people in Logan County and other surrounding areas."
LaHood is proud of his public service, and the following is just a portion of the accomplishments that he mentioned last week from his 30 years of public service.
Positions
Seven terms, 14 years in office as U.S. representative from the 18th District; 12 years as chief of staff for congressman Bob Michel; four years under congressman Tom Railsback.
Achievements
If you look around my district, there is a health care clinic that serves people who don't have health care in Peoria, Decatur and Springfield. I'm proud of that.
There are VA clinics in Peoria, Decatur and Springfield so vets don't have to drive long distances. I'm proud of that.
Over the years we've put a lot of emphasis on rural health care and our rural hospitals in a way that allows them to get reimbursed for services so people don't have to drive long distances when they need health care. This includes the hospital in Lincoln.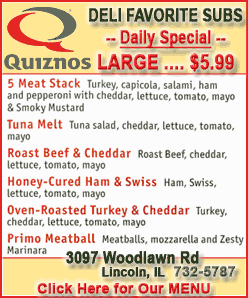 If you look at what we've done with communications here in Logan County, the money they've received to upgrade communications for fire, police and volunteer organizations, they're all together now and you've got a great organization. Because of your leadership (naming Emergency Management Agency director Dan Fulscher and Sheriff Steve Nichols), you probably have one of the most state-of-the-art communications centers of anybody, certainly in downstate Illinois. Everyone's together now, and the emergency system works pretty well because you've had leaders in the community that are willing to go after these federal dollars. I'm proud of the work we've done with them also.
We've paid attention to little communities in our district because they have the same problems as big communities, but they have a lot less resources to deal with it.
Remembering through the years
We've seen history unfold before our eyes.
In 1994 I was elected to the majority party after the Republicans were out for four years.
I've been through the impeachment of a president (Bill Clinton) and presided over the two-day impeachment proceedings.
I voted to authorize President Bush to go to war in Iraq, and I went through that debate.
Chaired four bipartisan retreats for my colleagues
I was in Washington during 9/11. I can say to my grandkids, I was in Washington when these things happened.
The future
This is a great job and I wish Aaron Schock a lot of luck. He'll do well. When he's sworn in on Jan. 6, 2009, he will be the youngest member of the House of 435 members at 27 years old.
I will tell Aaron Schock, and tell anybody that comes into this job: Remember where you came from and remember the people who elected you. You do that, then you don't go far afield of people who work hard, people that play by the rules and just do it the right way. That's what people in central Illinois do. They're hardworking people and they represent the best of America.
--Comments by Ray LaHood
___
On the Net:
http://en.wikipedia.org/wiki/Ray_LaHood
[LDN staff]
Past related articles