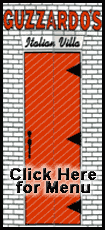 Commentary by Lincoln coach Kirk Whiteman:
"We had a great offensive night. Our guards, Darius and Brandon, did a great job of getting all our players, especially our post players, involved, as seen by our point production: Colby Johnson, 21 points; Chris Ware, 19 points; Don Gavin, 16 points; and Bryce Davis, 15 points.
"Again, we had a little problem holding onto our lead, as we were leading by five to nine points most of the game. We have to get better at guarding the ball; we don't do a very good job, and that can hurt us if we don't get better.
"Lincoln Trail was able to tie the game with 38 seconds left, but we were able to score a layup on an out-of-bounds under play with 25 seconds left in the game and closed out by hitting 3-of-4 free throws. I was impressed that we were able to execute down the stretch."
Next games: Friday vs. Olney and Saturday vs. Clark State at the Olney Classic
[Text from file received from Lincoln College]