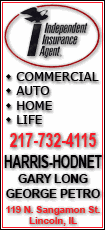 "Each case is different, each is separate," Coughlin said when asked about the decisive action the Giants took against Burress on Tuesday -- fining and suspending him for four games, the rest of the regular season.
The team also placed Burress on the reserve non-football injury list for conduct detrimental to the team, which means he won't be back for the playoffs, either.
Coughlin said there currently is no need to consider potential punishment of Pierce, the Giants' leader of defense.
"There is no doubt we'll do the right thing," Coughlin added, "and that's no threat to the players, they know that."
The Giants punished Burress a day after he was charged with two counts of illegal weapons possession. He shot himself in the right thigh at a Manhattan nightclub early Saturday morning.
Pierce, who was with Burress, has not talked to police about his involvement since the incident. Authorities are trying to determine whether he tried to cover up the shooting; investigators impounded Pierce's Cadillac Escalade and are searching it for any blood or gun residue.
He might face potential charges and a possible suspension if he did.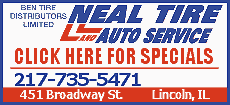 Coughlin said Wednesday that he used two words in discussing the Burress' situation with the team -- disappointment and sadness.
"That sums it all up," Coughlin said. "I had a conversation with Plaxico. He was very humble. He was remorseful. Obviously that doesn't change anything. But you have to understand that he is part of our team and our concern is with he and his family's well being, and the ability of him to get through this circumstance and be healthy again."
The Giants handed down their decision on Burress after Dr. Scott Rodeo, a team physician, examined Burress and told them the gunshot wound would sideline the 31-year-old player for 4-to-6 weeks.
The Giants (11-1) are deep at wide receiver, however, with players such as Domenik Hixon and Sinorice Moss who can replace the man who caught the game-winning pass in the 17-14 Super Bowl win over the New England Patriots.
It would be much harder to replace Pierce.
Pierce smiled but declined to speak to The Associated Press on Wednesday morning when he reported to Giants Stadium about 8 a.m.
Running back Ahmad Bradshaw was also in the club, but not near the other two players, his attorney said.
Following the shooting, police say Pierce drove Burress to the hospital and returned to New Jersey with Burress' gun in the glove compartment of his black Cadillac Escalade.
Pierce's lawyer said Tuesday he contacted prosecutors as soon as he was hired by the linebacker on Monday.
"After the events in question, Mr. Pierce did what any other reasonable person would do under the circumstances, he hired counsel," attorney Michael Bachner said. He said he hasn't been notified that Pierce will be charged.
"Mr. Pierce, given the extraordinary circumstances of that evening, acted responsibly in trying to save what could have been the life of a friend," Bachner said.
Bradshaw's attorney, Charles Stacy, said his client wasn't suspected of any wrongdoing.
Both players said they were planning to speak with the district attorney's office soon.
Mayor Michael Bloomberg spoke out again about the case Tuesday, saying he talked to Giants president John Mara and NFL commissioner Roger Goodell. He told them the law says "you see something, you got to call the cops. That's the thing you should do."
Police also plan to interview the people at New York-Presbyterian Hospital/Weill Cornell Medical Center who treated Burress and did not report the shooting, as required by law.