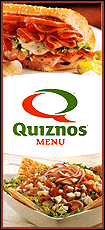 "I wanted to be here a long time," Pedroia said at a Fenway Park news conference. "Hopefully in the next six years we can win some championships."
Heading into his third year in the majors, the 5-foot-9 second baseman has already joined Cal Ripken Jr. and Ryan Howard as the only players in baseball history to follow a rookie award with an MVP. Pedroia led the AL with 213 hits, 118 runs and 54 doubles while batting .326 with 17 home runs, 83 RBIs 20 stolen bases.
He is the first AL second baseman to win the MVP award since Nellie Fox in 1959 with the Chicago White Sox. And the Red Sox have reached the postseason in both of his years with the club.
"He embodies just about everything we look for in a Red Sox player, and that makes this a great day for the organization," general manager Theo Epstein said. "Dustin plays hard, first and foremost, all the time. He plays to win. He plays for his teammates, not himself.
"What's not to like? If we had 25 guys like him, we'd be in good shape. I don't think we'd be the Red Sox right now without Dustin Pedroia."
The club effectively bought out Pedroia's arbitration years and his first two years of free agency (2013-14); there is also a club option for 2015 that is voided if he's traded. Although negotiations began during the summer, the Red Sox expected Pedroia to be in contention for the MVP award and made their offer knowing that arbitration awards for MVP winners can be expensive.
At 25, Pedroia sacrificed -- actually, postponed -- the chance for a free agent jackpot for an average annual salary of around $7 million and the chance to stay with the organization that picked him in the second round of the 2004 draft. He would be 32 when the contract expires, if the Red Sox pick up the option.
"I understood all that stuff. I understood that if I went year-to-year I probably would have made more money. But I'm in a place that I love," Pedroia said. "My first thought was, 'I play for the best team. Who wouldn't want to play for the Boston Red Sox? We're going to have a chance to win every year.' ... It fits."
Pedroia's everyman build and scrappy approach made him important -- and popular -- in a Red Sox lineup depleted by the short- or long-term absences of more established sluggers such as David Ortiz, Mike Lowell, J.D. Drew and Manny Ramirez. Although he spent most of his time as a No. 2 hitter, he filled in at cleanup after Ramirez was traded and Kevin Youkilis was hurt and batted .667 with two homers, four doubles and seven RBIs in five games.