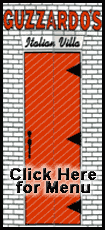 In 2008, Nick Saban and Alabama took the state back as Tuberville's Tigers faltered, and that was enough to make Auburn want a change in leadership.
Tuberville stepped down Wednesday, ending a tenure that included a perfect season and a string of teams that contended for Southeastern Conference championships.
He was 85-40 in his decade with Auburn, including a 13-0 season in 2004 when the Tigers finished No. 2 in the nation and won the SEC title for the first time in 15 years. But Auburn went 5-7 this year and was routed 36-0 at the end by rival Alabama, currently ranked No. 1.
"The last 10 years have been a great time in my life, both professionally and personally," Tuberville said in a statement. "It's been a great place to coach and live, and we've had a lot of success along the way. I'm going to remain in Auburn and help the Auburn family however I can. I'm very appreciative of the coaches, players, staff and Auburn fans over the last decade."
Tuberville informed the players in a team meeting at the football complex after three days of meetings with Auburn officials. The players were not allowed to speak to the media as they walked out or lingered in the parking lot afterward.
"Tommy and I have had the opportunity to discuss the direction of the program," athletic director Jay Jacobs said in a statement. "Through those discussions, Tommy felt it would be in his and the program's best interest to step aside as Auburn's head football coach."
The Tigers lost six of their last seven games this season after a failed move to the spread offense that was abandoned -- along with first-year offensive coordinator Tony Franklin -- at midseason. Their first five SEC losses came by a combined 23 points, falling just short of the end zone on final drives against Arkansas and Georgia and twice losing by one point after missed PATs.
The season also included an ugly 3-2 win over Mississippi State.
Tuberville did not immediately return a call to his cell phone Wednesday. His contract was extended through 2013 after the previous season and was worth $3.3 million annually. It also included a $6 million buyout if he was fired after this season
Auburn's statement said the buyout will be paid but no state or university funds will be used. Jacobs is scheduled to hold a news conference Thursday morning to discuss the coaching change.
Tuberville had led the Tigers to 42 wins over the previous four seasons, the fifth-most in the country.
That included a six-year winning streak in the Iron Bowl to give the Tigers in-state bragging rights for longer than ever before. He went 7-3 against the Crimson Tide but the Tigers were handed their worst beating in the series in 42 years last weekend.