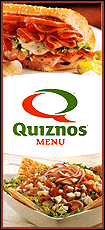 "It felt good to hit those shots early," Hansbrough said.
The Tar Heels (8-0) took control with an 11-3 run late in the first half, led by 14 at halftime, then built a 30-plus cushion at the home of the Detroit Lions and the 2009 Final Four.
Barring injuries or an upset, the first unanimous preseason No. 1 team in The Associated Press poll seems destined for a return trip to the Motor City.
"I'll be back and I hope my team is with me," North Carolina coach Roy Williams said.
The Spartans (4-2) started the season ranked sixth, but lost a lot of luster with an 18-point loss to Maryland last week.
They scored in the final seconds, narrowly avoiding the most-lopsided defeat of Tom Izzo's career. Iowa beat Michigan State by 36 in 1996 during Izzo's first season.
"I think it's potentially the best team we've played against over the years," Izzo said. "You didn't see our real team tonight, but our real team might have lost by 20.
"They're definitely one of the best teams I've seen in my 25 years at Michigan State."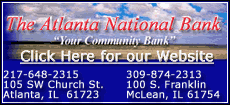 Michigan State's Raymar Morgan and Chris Allen looked like they belonged on the same court with the Tar Heels, scoring 21 and 16 points respectively, but the rest of their teammates appeared overmatched.
The Tar Heels were simply too talented, quick, strong and deep.
"We got embarrassed," said Michigan State point guard Kalin Lucas, who was 2-of-10 for six points.
North Carolina didn't play any of its starters 30 minutes, showing mercy in a game that could've been more of a rout.
Wayne Ellington scored 13 of his 17 points in the first half, when the game was still contested, and Ty Lawson had 17 points and eight assists.
The NFL venue was configured for about 70,000 seats and perhaps one-third of them were filled with fans, creating a scene that was as lackluster as the game.