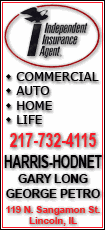 Boston broke open the game in the third quarter with a 26-8 run over the first nine minutes, with Garnett and Allen combining for 14.
Danny Granger led the Pacers with 20 points, while Troy Murphy chipped in with 10 points and 10 rebounds.
Rondo, who also added three steals, secured his triple-double with 10:32 remaining in the third quarter after he grabbed two offensive rebounds and followed with a nifty pass to Garnett for an easy layup.
The Pacers chipped away at an 85-61 deficit with 2:44 remaining in the third quarter after Granger nailed a pair of 3-pointers and Murphy completed a three-point play to cap off a 21-5 run, cutting the lead to 90-82 with 8:54 remaining in the fourth.
Boston responded with a 10-0 run to put the game out of reach as Indiana failed to post consecutive victories over the NBA's top two teams. The Pacers edged the Los Angeles Lakers 118-117 Tuesday.
The Pacers beat the Celtics on Nov. 1, handing Boston one of its two losses while forcing the Celtics into a season-low 34.6 percent shooting and a season-high 24 turnovers. The Celtics' only other loss since then came at home to Denver on Nov. 14.
Rondo did the majority of his damage in the first half with 10 points, eight rebounds and nine assists, leading Boston to a 57-51 halftime lead.
Trailing by seven, Boston closed the first quarter with a 7-0 run for a 28-27 lead. The Celtics beat Indiana for the sixth time in seven home games.