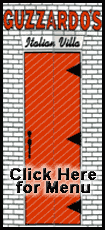 General manager Bryan Colangelo said Tuesday night's 132-93 loss to the Nuggets was the final straw. Toronto allowed Denver to shoot 60 percent from the field and the Nuggets' 37 assists were the most by an NBA team in regulation this season. The 39-point difference marked the fifth-worst loss in franchise history.
"Obviously, last night's game was just an absolute kick to the gut," Colangelo said. "When you look back, it's a culmination of things. Expectations are high. We want to win."
Mitchell is the third NBA coach to be replaced this season. Oklahoma City fired P.J. Carlesimo and Washington dismissed Eddie Jordan last month.
Colangelo said Triano, the first Canadian head coach in NBA history, likely would be in charge for the rest of the season. Triano is in his seventh season on the Raptors' coaching staff and served as interim coach for one game in February, leading Toronto to a 109-91 victory over the New Jersey Nets.
The Raptors were ranked last in the NBA in fast-break points heading into Wednesday's games, and Triano said he wants the team to play faster.
"I think running becomes a mind-set and a habit," he said. "I think if it's not enforced it becomes easy to walk the ball up the court.
"We're committed to trying to find easier ways to score the basketball."
Mitchell, the sixth coach in franchise history, signed a three-year contract in 2007 after he led Toronto to a franchise-record 47 wins and the Atlantic Division title. He went 156-189 in four-plus seasons with the Raptors.