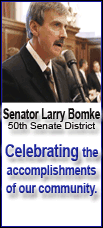 Wearing replica wine-and-gold uniforms from their 1970 expansion season, when they played at dingy Cleveland Arena, the Cavaliers built a 42-point lead in the second half and breezed to their sixth straight blowout win. They also remained the Eastern Conference's only unbeaten team at home.
Cleveland opened 9-0 at home in both the 1976-77 and 1991-92 seasons at Richfield Coliseum, their home before moving to Gund Arena, now called Quicken Loans Arena.
Despite their tremendous start, James and his teammates are keeping things in perspective.
"We're going to stay humble, and play every game like its our last," said James, who answered the latest round of New York-centric questions about his free-agent future before the game.
The 36-point margin of victory was Cleveland's largest in 171 games against the Knicks.
The Cavs, who have won their last nine games by at least 11 points, improved to 15-3 and continued the best start they've ever had. Right now, it doesn't matter where they play.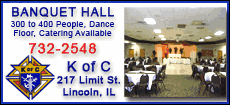 "They're really good everywhere," Knicks first-year coach Mike D'Antoni said before his team was rocked by Cleveland for the second time in a week.
Mo Williams added 16 points, Zydrunas Ilgauskas had 14 points and 10 rebounds, and none of Cleveland's starters played more than 28 minutes.
Al Harrington scored 20 points, Anthony Roberson had 19 and David Lee 16 with 16 rebounds for the short-handed Knicks, who made 28 turnovers one night after losing at home to Portland.
"This is the thing you run into when you run into a good team without any gas in your tank and it showed," said D'Antoni, who hasn't had a full complement of players because of trades and injuries. "Things just unraveled."
The Cavs were so efficient, James didn't even play in the fourth quarter. He was pulled with 2:33 left in the third quarter but still managed six assists, five rebounds, five steals and made 10 of 10 free throws before kicking back and cheering on Cleveland's backups, who manhandled New York, too.
The Knicks, eyeing James as a free agent in two years, must be wishing they could jump in a time machine and transport themselves to 2010. Along with injuries and the circus surrounding guard Stephon Marbury's dismissal from the team, New York played the second half without starting guard Quentin Richardson.
Late in the first half, Richardson was slapped with two quick technicals and ejected by referee Rodney Mott.
Somewhere, assuming he was watching, Marbury must have smiled at seeing Richardson get tossed.
After all, it was Richardson who had criticized Marbury after a recent game in Detroit, when with Marbury in street clothes, the Knicks were forced to play short-handed. "I don't look at him as a teammate because teammates don't do that," Richardson said.