The screenings for team owners, producers and journalists will use technology developed by 3ality Digital, a Burbank, Calif.-based company whose major investor is the family of Art Modell, owners of the Baltimore Ravens from 1996 to 2004.
"We are merely doing a test for our friends at the NFL to show them definitively that this digital 3-D technology is now," said David Modell, 47, former Ravens president and chairman of 3ality. "This is not something we're hoping will happen. This is now."
Eight 3-D camera crews will sidle up to 2-D counterparts to catch the game between the Oakland Raiders and San Diego Chargers Thursday evening. The 2-D crews will work on behalf of the NFL Network, while the 3-D crews will work for the test broadcast, which will have its own commentators. 3-D viewers must don polarized lenses to see the action.
Attendees at the Boston screening are to include New England Patriots owner Robert Kraft, who leads the NFL Broadcasting Committee and will help shape how the league uses 3-D.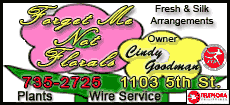 The New York screening will host Minnesota Vikings owner Zygi Wilf, New York Giants co-owner John Mara, New York Jets owner Woody Johnson and Washington Redskins owner Daniel Snyder, another broadcasting committee member.
"All this right now is an experiment," said Howard Katz, the National Football League's senior vice president of broadcasting and media operations. "It's a proof of concept. We just want to get an idea of what our game would look like in 3-D. Anything beyond that is just speculation."
A transition to regular broadcasts of 3-D sports events is not expected soon.
David Hill, the chief executive of Fox Sports Television Group, said at a 3-D entertainment conference in Los Angeles on Tuesday that equipment makers would have to fund a large-scale rollout of 3-D cameras for sports events because broadcasters are still paying for the conversion to high-definition.
"The people who make money off it are going to have to subsidize it," Hill said. "I can't see making a move into 3-D until a good fairy comes flapping into my office with a check."