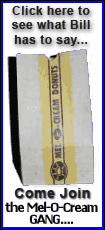 After beating the 49ers and Seahawks at home, Dallas goes to Pittsburgh for a game against a team it could face again if all goes right -- all going right meaning in the Super Bowl.
But that's a long distance away, especially with Romo's injury and assorted other problems having ended any real chance Dallas will overtake the Giants in the NFC East. Pittsburgh's chances of getting to Tampa are more realistic, its 33-10 destruction of New England establishing the Steelers as perhaps the AFC's best team.
"It was unbelievable," Steelers quarterback Ben Roethlisberger said after the Steelers' defense and special teams forced turnovers on five straight possessions. "You get to the sidelines, put your coat on, your hat on and, all of a sudden, you're ready to go back on the field."
The Steelers are favored by three points, which means the sides are essentially even, the Steelers getting the home-field edge from the oddsmakers.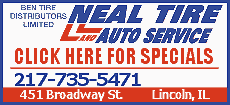 Here's one point of comparison:
The Giants played the Steelers in Pittsburgh on Oct. 26. New York won 21-14 after James Harrison subbed as the long snapper and misfired, the ball going out of the end zone for the tying points. Then New York took the ensuing free kick and drove for the winning TD.
The Giants sacked Roethlisberger five times and intercepted him four times in that game.
If the Cowboys do anything similar -- and the Steelers' offensive line is a weak spot -- they will win.
But they will lose if while dodging Harrison and LaMarr Woodley, Romo does something untoward. Which is likely to happen on the splotchy turf at Heinz Field.
STEELERS, 18-13
___
Tampa Bay (plus 3) at Carolina (Monday night)
The winner takes over first place in the NFC South. The Bucs, who won 27-3 in Tampa, would get a bigger lead because they will have the tiebreaker. But ...
PANTHERS, 21-20
___
Atlanta (plus 3) at New Orleans
Atlanta has more incentive, which at this time of year is important.
FALCONS, 29-28
___
Philadelphia (plus 7 1/2) at New York Giants
The Giants can clinch a bunch of things by winning. They also are adept at turning negatives like the Plaxico mess into motivation.
GIANTS, 34-16
___
Oakland (plus 10) at San Diego (Thursday night)
The spread reflects how these teams are supposed to be. Right now, they're closer than that.
CHARGERS, 18-17
___
Washington (off) at Baltimore
The "off" is for RB Clinton Portis' health. In any case, the Redskins won't move the ball much.
RAVENS, 14-9
___
Kansas City (plus 9) at Denver
The Broncos, who can clinch the AFC West with a win, lost in Kansas City. Denver is a strange team, but ...
BRONCOS, 27-20
___
New York Jets (minus 4) at San Francisco
Another slip-up by the Jets is unlikely.
JETS, 23-13
___