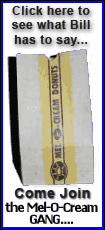 He then offered additional commentary on each point.

(Indented text is from a scanned copy of the document released to council members by the fire chief.)

Emergency Medical Services: The Lincoln Fire Department responds on all medical emergencies along with the Logan County Paramedics. Fifteen of our firefighters are trained and certified at the Emergency Medical Technician-Basic level, and four are certified at the Paramedic level. Our training has been upgraded in the last several months to permit EMT's to administer medications to treat patients of heart attacks, trouble breathing, and severe allergic reactions. This upgrade in patient care should take place within the next two months.

The chief added that about 60 percent of their calls are for emergency medical, and with only two staffed ambulance services in the county, they routinely arrive on the scene before the ambulance.

Fire Prevention:

A smoke detector and battery giveaway program has been implemented with the assistance of local grants and other organizations to assist people in need to provide and install smoke detectors and replace batteries as needed for all residential dwellings in Lincoln.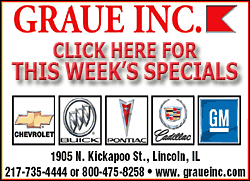 We are in the process or organizing a fire safety and fall prevention program specifically for our senior citizens. A local grant was received to upgrade our fire pre-planning program software for all of our commercial buildings.
Hulett noted that the fire department's involvement in fall prevention is very important. He said that when seniors do take a fall and need help getting up, it is the fire department they call.
Training and Mutual Aid: The Lincoln Fire Department provides all specialized rescue for Logan County. We train on a regular basis with our neighboring fire departments, since mutual aid is critical for our City. Recently four of our firefighters spent over 300 hours of special rope rescue training. Firefighter rescue training has been ongoing (and) will be a priority with our mutual aid departments next year. Training within our department will be very important next year, with the possible retirements of several of our more experienced firefighters.
The chief stressed that this training between departments is very important. It offers specialized equipment and knowledge to all the departments in the county as needed. He also said that it does work both ways, explaining that due to recent staffing issues, there have been occasions when Lincoln Rural, Atlanta and Mount Pulaski have been called on to help the city fire department.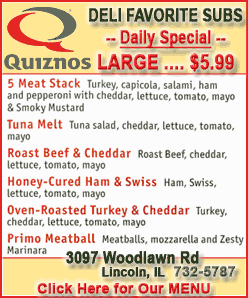 On that same note, he warned the council that staffing issues were going to be more of a problem in the coming year, as four senior officers of the city department will be retiring. He said that with those retirees, the city will lose about 75 to 100 years of experience in firefighting, and that kind of experience is not something that can be replaced. Because of this, he said that training would become even more critical in the next year as new officers are added.
Firefighter Safety: Our department has received some grant money to improve our firefighter safety equipment. Our new pumper-aerial truck is due in January. This will also improve our firefighter safety.
Hulett stated that firefighter safety must be a priority. He explained that it is a very dangerous job, and that there are several injuries annually. As an example, he told the council that there has been an injury recently that will be a long-term recovery. Such injuries not only affect the person hurt, but the entire department, as the absence will cause staffing issues for the entire department.
Hulett also told the council that new equipment such as the aerial pumper would improve safety as well as response capabilities. He said that while the vehicle itself costs around $600,000, it would serve the fire department and the community for approximately 20 to 25 years.
Hulett closed by saying that he wanted to thank the mayor, aldermen, fellow department heads, as well as his firefighters for all their support.
Hulett, formerly of Rockford, was administered the oath of office on May 19 of this year and began work the next day. Mayor Beth Davis-Kavelman stated at the end of the chief's presentation that though he hasn't been here very long, he has done an excellent job with the department thus far, and everything appears to be going really well.
[By NILA SMITH]
Related article