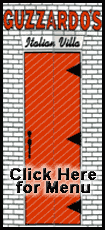 But Rodney Pierce had other ideas, scoring a career-high 28 points to keep Buffalo close the entire game.
Pierce had a chance to force overtime in the final seconds with the Bulls trailing 66-64, but Max Boudreau bobbled his pass in the lane with 4 seconds left and Kemba Walker made two free throws for the Huskies.
Pierce was 10-for-19 overall from the field, including 2-for-2 on 3, and made all six free throws he attempted.
Despite his team's struggles, Connecticut coach Jim Calhoun remained relatively low-key, no doubt expecting his Huskies to eventually take charge.
A dunk by Adrien with 10:40 left moved the Huskies within 51-50 and started a 15-5 run. Craig Austrie's 3-pointer from the top of the key gave Connecticut a 57-53 lead with 6:32 left.
After Pierce replied with a 3, Austrie fed Thabeet for a wide-open dunk and Thabeet followed with a layup off the glass for a 63-56 lead at 4:22.
The Bulls weren't about to go away quietly. Two free throws by Pierce closed the gap to 66-62 with 75 seconds left.
Jerome Dyson then missed a drive in the lane, Thabeet was called for a foul, and Pierce made two more free throws to make it 66-64 with 40.6 seconds left.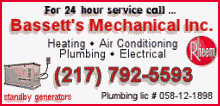 Walker was called for a travel on the inbounds pass, giving Buffalo the ball with 37.3 seconds left. Pierce tried a baseline drive, couldn't get the ball past Thabeet underneath, but he snared the rebound and called time out with 18.9 seconds left to set up the final chance.
Austrie finished with 10 points and A.J. Price and Dyson each had six. Austrie and Dyson, who entered the game averaging a team-leading 16.7 points, didn't arrive in Buffalo until three hours before tipoff because of academic commitments back in Connecticut.
Buffalo matched the Huskies on the boards with 37 rebounds, committed only six turnovers, but was called for 24 fouls to 10 for UConn.