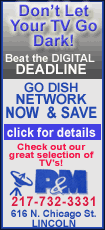 Nowitzki scored 37 points in three quarters and wound up tying his season high of 39, and the Dallas Mavericks continued their recent surge with perhaps their best performance of the season in a 112-97 victory over the Phoenix Suns on Thursday night.
"He willed us to a higher level than we've been at," coach Rick Carlisle said. "It was clear to me he was not going to let us lose."
Nowitzki opened the game by hitting a midrange jumper and the Mavericks never trailed.
Nowitzki wouldn't let them, scoring inside or outside no matter whether he was being guarded by a big guy like Shaquille O'Neal or Amare Stoudemire, a medium-sized guy like Grant Hill or Matt Barnes, or even facing a pesky double-team from Nash.
"Since they lost Shawn Marion, they can't match up with him," teammate Jason Terry said. "He took advantage of them all night."
Nash and O'Neal returned to Phoenix's lineup after missing the two previous games, Nash because of flu-like symptoms that cost him several pounds and O'Neal because of sore knees and coach Terry Porter's plan to avoid using him in back-to-back games. Their presence wasn't enough, though, as the Suns lost their fourth straight.
"We haven't found a rhythm or a good balance yet," said Nash, who had 20 points and 10 assists without playing the fourth quarter. "We haven't shown a fighting spirit yet to get over the hump. Right now we're in a dark place but we have to believe in each other."
Stoudemire led Phoenix with 28 points but got his fifth foul late in the third quarter and wasn't a factor after that.
The big problem for the Suns seems to be defense. Nowitzki's big night comes soon after Miami's Dwyane Wade scored 43 against Phoenix and New Jersey's Devin Harris had 47.
"We haven't done a good job of taking the challenge and guarding their guys," Porter said. "There's no doubt we'll get better."
Nowitzki scored 14 points in the first quarter, nine in the second and 14 in the third. He was 16-of-21 at that point and the Mavericks were comfortably ahead going into the final period.
"I felt like I hadn't been shooting the ball extremely good, only in the low 40 percent, and that's not going to cut it," Nowitzki said. "But my shot felt good tonight and I got some good looks."
Nowitzki got one more basket before leaving with 4:04 left. Getting 40 didn't matter as much as knowing the Mavericks were headed toward their eighth win in nine games, pushing them two games over .500 for the first time this season. It also was their fourth straight home win, evening their record in Dallas at 4-4.
"We gained ground tonight -- percentage-wise, we're seventh in the West now," Carlisle said. "That's huge because we're trying to climb from the abyss of the first two weeks (when they were 2-7).