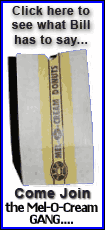 Abrams broke a 62-62 tie with a 3-pointer with 2:53 to play, then made two free throws a minute later to push Texas' lead back to three. After the Bruins' Josh Shipp missed the front end of a 1-and-1 with 15 seconds left, Shipp fouled Abrams who made one of his two free throws for the final point.
Abrams' 31 points matched his career high. Texas' Damion James added 13 points and 13 rebounds, including a big grab after Shipp missed his free throw. James' basket with 3:46 to play tied it at 62.
The Longhorns (6-1) held UCLA (4-2) scoreless after Alfred Aboya's basket with 2:28 left pulled the Bruins within 65-64.
Darren Collison scored 22 points for the Bruins and Shipp added 15.
The Longhorns have won nine straight at home against ranked opponents. The Bruins and Longhorns have met only four times and this one proved every bit as exciting as Texas' 63-61 road win last season.
The matchup produced a rare early season sellout at Texas and the game got testy at times as both teams played physical defense and challenged each other around the basket on nearly every shot.
James took a hard elbow to the face from Shipp under the basket with seven minutes left in the first half and fell to the court. The game officials reviewed video of the play while the home crowd lustily booed Shipp, but did not assess a foul.
James went to the bench for the next four minutes, but even with him out, Texas used a 9-2 run to open a 32-24 lead. Abrams made his third 3-pointer of the half, then made three free throws when he was fouled behind the arc to send Texas into halftime leading 38-29.
In the second, Texas led 46-36 before the Bruins rallied and grabbed the lead with a 13-2 run behind a 3-pointer from Nikola Dragovic and consecutive dunks by Shipp. Shipp got the crowd riled up again when he turned and stared at Texas' Justin Mason after the first dunk.