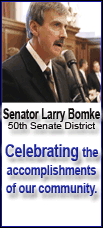 At least not yet.
The 19th-ranked Tigers have the fourth-best scoring offense (45 points per game) and passing attack (344 yards per game) in the nation heading into Saturday's game against No. 4 Oklahoma. Daniel is still playing pitch-and-catch with his receivers, evidenced by a 75 percent completion rate.
But he's thrown two more interceptions this season (13) than last year, with three of them coming in a midseason loss to Oklahoma State that knocked Missouri out of the national limelight. He struggled early in a blowout loss to Texas the following week, getting it going after the Longhorns went ahead 35-0.
Last week, Daniel was 0-for-6 with an interception and a lost fumble in the first quarter against Kansas. The Tigers were forced to play catch-up after falling behind 19-10 at halftime in a 40-37 loss.
Tigers coach Gary Pinkel pointed out that Daniel did enough in the second half that Missouri could easily be riding a four-game winning streak. The Tigers led Kansas with 1:50 to go before allowing the go-ahead score, and with time running out Daniel got them back in position for a long field-goal attempt that could have forced overtime.
"The No. 1 thing with any quarterback is, don't beat your team," Pinkel said. "He made some mistakes, but he also put us in position at the end.
"It's that fine line between having that super, super year, and having just a great, great year. How we finish will ultimately tell the whole story anyway."
Daniel was a little testy this week while trying to explain why the Tigers, a 17-point underdog against Oklahoma on Saturday night in Kansas City, had a shot in the big game. Oklahoma no doubt brings up bitter memories for Daniel, ineffective in a pair of losses to the Sooners last year, including a 38-17 setback in the title game that dropped Missouri out of the BCS picture.
Asked to describe the challenge of facing Oklahoma's defense, Daniel was eager to turn the tables and talk about the strengths of Missouri's offense. Chase Coffman's NCAA career receptions record by a tight end, Jeremy Maclin's nation-leading all-purpose yards average, running back Derrick Washington's nose for the end zone -- well, what about that?