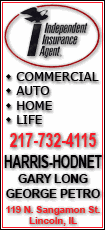 The 22-year-old Tazawa spurned professional teams in Japan to pursue a major league career in the United States. Boston planned a Thursday news conference at Fenway Park to announce the deal.
Tazawa is expected to begin next season in the minors for the Red Sox, who already have Japanese pitchers Daisuke Matsuzaka and Hideki Okajima. After winning the 2007 World Series, Boston advanced to Game 7 of the AL championship series this year before losing to Tampa Bay.
Other teams thought to be interested in Tazawa included the Texas Rangers, Seattle Mariners and Atlanta Braves.