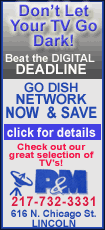 "We kind of shot ourselves in the foot," defensive end Brandon Crawford said. "They capitalized off the opportunities."
Ball State (12-1) finished the regular season undefeated for the first time since 1949, but entered the game without much of a shot to bust into the Bowl Championship Series because it trailed Utah in the standings.
The Bulls returned fumbles 92 and 74 yards on consecutive drives late in the third quarter to take a 28-17 lead.
Buffalo (8-5) won its first MAC title, capping the program's first bowl-eligible season since joining college football's top tier of teams in 1999.
NFL scouts at Ford Field saw Ball State quarterback Nate Davis struggle to hold onto the ball. The Cardinals fumbled four times and Davis was involved each time.
"It was a big effect," Davis said. "They took two fumbles to the house."
The most critical came when he tried to dive toward the goal line, but had the ball knocked loose for Mike Newton to scoop up and take 92 yards for a go-ahead score.
"I was trying to make a big play," Davis said.
Davis finished 31-of-48 for 351 yards with a touchdown and an interception on his final attempt when the game was out of reach.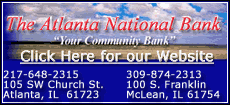 After the game, the junior put to rest speculation that he will enter the NFL draft.
"I will come back," Davis said. "There's no doubt about. It's been the plan all along."
Buffalo quarterback Drew Willy, meanwhile, played mistake-free football.
Willy was 19-of-28 for 206 yards with three touchdowns to Naaman Roosevelt, didn't throw an interception and was sacked only once.
Roosevelt finished with 116 yards receiving and James Starks ran for 82 yards and a score, though he fumbled twice.
Ball State's MiQuale Lewis ran for 138 yards and two TDs and Briggs Orsbon set a MAC title game record with 13 receptions and had 141 yards receiving.
The Cardinals hadn't trailed by more than a touchdown all season and were behind for just 23 minutes this year, but they fell behind for good against Buffalo with 3:52 left in the third when Newton went 92 yards.
"The coaches told us in the hotel we were going to win this game today," Willy said. "Once Mike Newton made that tremendous play, it got everyone going and the rest is history."
Sherrod Lott returned a fumble 74 yards on the next drive.