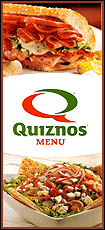 Chairman Crane Kenney told the Chicago Tribune for a story on its Web site that the Cubs are going over the bids they've received and expect the sale by spring training. Both the team and the newspaper are owned by Chicago-based Tribune Co.
Spring training starts in mid-February and ends April 4.
Kenney also denied reports that Tribune chief executive Sam Zell would hold on to a big stake in the team after its sale.
"The bids that came in were for control of the team where for Sam, any interest would be a small interest," Kenney said. "I think at some point people were talking about Sam holding almost half of it. That's not the way they (bid).
"People are ready to come in, and while the economy is as challenging as it is, I think the value of the franchise really hasn't changed long-term. I think the bidders are all well financed and understand that. They didn't deviate much from where the value should be."
According to media reports earlier this week, at least three would-be buyers of the team have submitted second-round bids to Tribune. Kenney said he didn't know if he'd remain with the team under the new owner.
A sale of the Cubs and Wrigley Field, the nation's second-oldest baseball stadium, would also include the company's 25 percent stake in a regional sports cable channel.
The team's sale must be approved by Major League Baseball.
---
Information from: Chicago Tribune, http://www.chicagotribune.com