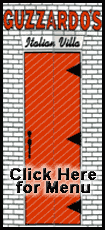 After Bryant's miss at the line - he made all 13 other free throws he took - Butler had a chance to win it for Washington, but missed a 3-point attempt shortly before the buzzer.
Bryant was 5-for-17 from the field and finished with 23 points, seven rebounds and seven assists. Butler led the Wizards with 26 points.
Treated again to "M-V-P!" chants on the road, Bryant was resting on the sideline for much of the fourth quarter as his team allowed what was once a 20-point lead to dwindle.
And dwindle. And dwindle. With Butler leading the charge.
His jumper with about 4 minutes left capped a 12-0 run that pulled the Wizards within 99-92. Later, Butler assisted on Andray Blatche's dunk that made it 103-98 with just under 2 minutes left. Butler's two free throws got Washington to 103-100 a half-minute later, and his 9-foot pull-up jumper made it a one-point game.
But that's when Bryant responded by sinking his lone field goal of the fourth quarter, then skipping to the Lakers' sideline at the ensuing timeout. Blatche's tip-in got Washington back within a point, and Bryant was immediately fouled.
Bryant had plenty of help. Andrew Bynum delivered a season-high 19 points, along with 10 rebounds, and Pau Gasol had 17 points and 10 rebounds - part of a half-dozen Lakers who scored in double figures.
Blatche had 18 points and 12 rebounds, while Antawn Jamison added 15 points and 12 rebounds.
While the Lakers improved to 16-2, the Wizards fell to 3-14 for the first time since the 1966-67 season, when they were known as the Baltimore Bullets.