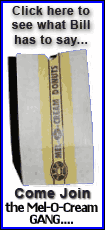 Unbeaten after 11 home games, Cleveland has won 15 of 16 since starting this season 1-2. The Cavaliers, who have won by an average of 22 points during their streak, have beaten Indiana nine times in a row.
Even when James isn't scoring as usual, Cleveland has plenty of other offensive options and the Cavs are playing with a nasty attitude on defense. Indiana's point total was a season-low for the Pacers and the fewest allowed by Cleveland this season.
Mo Williams and Zydrunas Ilgauskas scored 17 apiece and Delonte West and Daniel Gibson had 14 each. The 7-foot-3 Ilgauskas also knocked down his fourth 3-pointer of the season.
James was just 4-of-12 from the field but didn't hit double digits in points until 3:45 remained. He added 11 assists and eight rebounds in 38 minutes. For the first time in five home games, James had to play in the fourth quarter and with 4:26 left he got into a brief exchange with Pacers swingman Danny Granger.
Beaten by James on a drive, Granger reached out from behind and grabbed the right arm of Cleveland's superstar, who didn't appreciate the rough treatment. The two exchanged a shove before Ilgauskas and Indiana's Troy Murphy got involved in some pushing. James, Granger, Ilgauskas and Murphy were all given technicals.
Murphy scored 15 points, and Stephen Graham added 14 for the Pacers, who earlier this week handed the Los Angeles Lakers just their second loss, beating them 118-117 when Murphy tipped in a miss at the buzzer. Last month, Indiana beat the Boston Celtics, one of only two losses by the defending NBA champions.
But the Pacers, who gave Cleveland its closest home game - a four-point loss on Nov. 7 - couldn't stay with the Cavs.
Varejao scored 13 points on 6-of-6 shooting - all jumpers - in the second quarter when Cleveland outscored the Pacers 31-18 to open a 14-point halftime lead.
The Cavs only led 35-33 before closing the first half with a 17-5 spurt over the final 5:32. Varejao, who can opt out of his contract after the season, scored six in the burst, which was highlighted by James making a steal near mid-court and going in for a reverse dunk. The only hiccup in Cleveland's dominant stretch was when Ben Wallace shot an air ball on the second of two free throws.