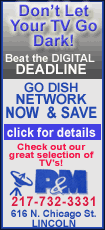 Braves general manager Frank Wren also confirmed he has made an offer for free-agent pitcher A.J. Burnett.
Ross, a 31-year-old Georgia native, likely will replace Corky Miller as the primary backup to starter Brian McCann.
Ross is a career .222 hitter. He hit .231 in 52 games with Cincinnati last season before he was released Aug. 18. He signed with Boston and appeared in eight games late in the season.
He hit only .203 with 17 homers for the Reds in 2007, when he set a career high with 311 at-bats.
His best season was 2006, when he hit .255 with 21 homers and 55 RBIs. Ross has hit 41 homers the last three seasons, the 11th-highest total among major league catchers.
Ross was born in Bainbridge, Ga., and finished high school in Tallahassee, Fla. He played with Braves pitcher Tim Hudson for two years at Auburn before transferring to the University of Florida.
Miller, who hit only .083 in 60 at-bats in 2008, was outrighted by the Braves at the end of the season and signed a minor league deal with the Chicago White Sox.
The Braves signed Ross one day after trading their top catching prospect, Tyler Flowers, and three other players to the White Sox for starting pitcher Javier Vazquez and left-handed reliever Boone Logan.