What's so bad about being barely over .500?
"There's a lot of teams in this league that would like to be 7-5, so go ask Detroit and Houston, some of these other teams, Cleveland," the captain and linebacker said. "We're going out there and we're trying to fight, and until they tell us we ain't got a chance and there's no games left, that's all we can do."
How the nearly perfect have plummeted.
A year ago, the Patriots were 12-0 and on their way to an unbeaten regular season and two playoff wins. The NFL's first 19-0 season was within reach. Then the New York Giants ruined it with a last-minute touchdown and a 17-14 Super Bowl victory. But they still set league records for most wins and points and greatest point differential.
Now the Patriots are just 7-5. Reigning MVP Tom Brady, safety Rodney Harrison and running back Laurence Maroney are sidelined for the season. Linebacker Adalius Thomas missed the last three games with a broken forearm and should miss more. Other contributors have missed considerable time.
Bill Belichick didn't suddenly lose his substantial coaching skills - although two timeouts he wasted were costly in a three-point loss at Indianapolis - but strong game plans and solid preparation can't always overcome a drop in talent.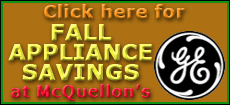 So the Patriots, 100-29 in the last seven seasons, are in a rare predicament.
Even if they win their last four games, they could miss the playoffs, ending a stretch of six postseason berths in seven years and five in a row. So their motivation should be just as high, if not higher, than last season when they were aiming for a place in NFL history.
Last year, they needed a touchdown with 44 seconds left to improve to 12-0 with a 27-24 win at Baltimore helped by officials' calls late in the game.
"I think you're always playing for something," Brady said before his next game. "Whether you're 12-0 or 0-12, you have a lot of reasons to be motivated."
This year's team still has that drive - and a soft remaining schedule against Seattle, Oakland, Arizona and Buffalo. But so do the New York Jets, who lead them in the AFC East by one game. Indianapolis and Baltimore also lead New England by one game for the AFC's two wild-card berths.
"It's a different story compared to last year," guard Logan Mankins said. "Last year was such a nice ride through the regular season and this year has been a lot different. 7-5 is a lot different than 12-0. So it goes that way in this league. It's a competitive league, a lot of good players, a lot of good teams."
Last year, Brady spent the day before Thanksgiving preparing to face the Ravens. This year, he wore a long white apron that day as he and girlfriend Gisele Bundchen served pumpkin pie and other food to about 400 members of Goodwill Industries job training and career services program.
Last year, Randy Moss was heading for an NFL-record 23 touchdown catches. Last Sunday, he dropped a sure scoring pass that would have put the Patriots ahead 17-10 at halftime. They ended up losing 33-10 to Pittsburgh.
Last year, Harrison and star cornerback Asante Samuel started the 12th game against Baltimore. This year, Harrison is recovering from a torn thigh muscle that probably will end his career, Samuel is with Philadelphia after leaving for a rich free agent contract, and the secondary has struggled.