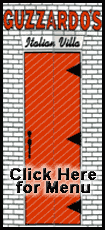 Comments from Lincoln coach Kirk Whiteman:
"We lost on a last-second shot with two seconds left. It is a disappointing way to lose, especially after battling back from 10 points down in the middle of the second half.
"We were able to go up one with 30 seconds left on a drive by Darius Adams, and Olney was able to hit a 3-pointer with 10 seconds left, and on a quick transition Bryce Davis scored on a layup with two seconds left to tie the game. Olney called a timeout and was able to hit a leaning 3-pointer at the 3-point line to win the game.
"While I was very pleased with our ability to battle back to put us in a position to win, we really have to get better defensively. Their two guards, Rehmel and Grant had 50 points between them.
"Bryce Davis led us in scoring at 18. with Colby Johnson 16, Darius Adams 15 and Chris Ware 12."
Next game: Saturday at Olney vs. Clark State
[Text from file received from coach Kirk Whiteman, Lincoln College]