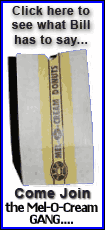 Coach Gary Kubiak said there's no way to prepare for it, especially with temperatures in the 70s earlier this week in Houston. However, he believes Houston's trip to Cleveland a couple of weeks ago when it was about 30 degrees gave them an inkling of what they'll face Sunday.
"Cold is cold, we're going to have to go down there and function, protect the football and do a good job," Kubiak said.
Andre Johnson, who is from Miami and has played his entire career in Houston, isn't looking forward to playing in such harsh conditions. He said he'll decide on game day if to wear long sleeves, but that keeping his hands warm will be a priority.
"That's the most important thing, I think, just keeping your hands warm," he said, "Because if your hands get cold, the ball kind of feels like a brick when it hits your hands. Sometimes, it hurts your hands when it hits them, from your hands being cold. You just try to keep your hands as warm as you can so when the ball touches them, it doesn't feel as heavy."
Fellow receiver Kevin Walter, who grew up in Illinois and went to Eastern Michigan, is accustomed to the cold weather.
"I'm from the North, so I love the cold weather," Walter said. "I'd rather it be 18 degrees than 90 degrees, to tell you the truth. You can breathe easier out there. You can fly around and you don't get tired. So I'm looking forward to it."
Walter is definitely in the minority on this team filled with Southerners. Most of the players shared the feelings of offensive tackle Eric Winston, who is dreading the weather.
"There's nothing fun about playing in the cold weather," he said. "Fifties is nice, 40s is OK, down there after that, it's awful."
---
ROAD, SWEET ROAD:@ Home-field advantage apparently isn't as much of an advantage as it always used to be in the NFL.
Of the 12 games played last Sunday, 10 were won by the visiting team.
That helped drop home winning percentage in 2008 down to only .549, which would match the third-lowest number for an entire season over the past 20 years, according to STATS. The lowest? In 2006, home teams won just 53 percent of the time.
In each of the four seasons from 1995 through 1998, in contrast, home teams won at least 60 percent of their games - with a high of 63 percent in 1998.
"Some guys love playing away, like myself," Washington Redskins receiver Antwaan Randle El said.
Why?
"It's like going in somebody's house and taking their cake off the table and they're sitting right there looking at you and there's nothing they can do," Randle El said.
His team has lost its last three home games. The Redskins' only victory in November came all the way on the opposite coast, at the Seattle Seahawks.
"NFL coaches are emphasizing, 'You've got to try to win on the road,'" Redskins kick returner Rock Cartwright said. "So there could be more focus on away games."
---
ROOTING INTEREST: The winless Lions have at least one outsider rooting for them to win a game.
Bengals receiver T.J. Houshmandzadeh hopes that Detroit (0-12) doesn't become the first team to finish a season 0-16. He wants them to win, even if it closes the gap with his 1-10-1 Bengals, who have the second-worst record in the league.
"I want the Lions to win one," Houshmandzadeh said. "Rudi (Johnson) is on the team - that's my boy. So I would like for them to win a game. You don't want a team to lose every game. That's tough, man. And we've only won one, so it's not like we're much better than them."
The Bengals have long been acquainted with misery, having only one winning record in the past 18 years. Their closest brush with a winless season came in 2002, when they finished 2-14. Cincinnati opened this season with eight losses before beating Jacksonville.
Fans and pundits may be intrigued by watching a team flirt with an 0-fer season, but Houshmandzadeh said other NFL players tend to be more empathetic.
"You don't want anybody to go through this," Houshmandzadeh said. "Like last year when Miami was losing, I actually wanted them to win a game. (You're) wondering: 'Man, how would that feel to go through what they're going through?'
"I'm going through that now, and it doesn't feel good. So you don't wish that on anyone."
---