The Railers (5-1, 1-0) used a 12-0 run to start the game and put the contest well out of reach with a 30-0 run spanning the latter stages of the second quarter and most of the third. Lincoln almost held Taylorville (1-4, 0-1) scoreless in the third quarter, but that was spoiled by a layup with less than 10 seconds to go in the stanza.

All 14 Railers saw some game action on Friday night, with 11 registering in the scorebook. Contrast that with the fact that Taylorville listed only nine players on the roster.
Lincoln was led by an all-around game from sophomore Jordan Nelson with 14 points, five steals and four assists. The only other Railer in double figures was Kyle Young with 10 points. The senior also contributed five rebounds and three steals.
Lincoln received a balanced scoring attack as Alex Anderson added nine (3-of-6 from 3-point range); Louie Schonauer chipped in with eight; and Kyle Frick, Wes Neece and Ben Brackney each added six. Brackney also led on the boards with eight rebounds. Nathaniel Smith scored five points, while three players -- Brant Coyne (4), Will Fisher (2) and Jordan Gesner (2) -- scored their first points as members of the varsity squad.
The Railers used good shooting of 50 percent (28-of-56) and good defense, forcing 26 turnovers to take control of the game early. Lincoln took advantage of the visitors' mistakes, converting those turnovers into 38 points. Lincoln continued their fine play on offense with only 10 turnovers as well as posting 22 assists on 28 field goals.
The Tornadoes were limited offensively as they shot only 38 percent for the game, including only 18 percent (2-of-11) from behind the arc.
If the game had been limited to the even-numbered quarters, Taylorville would have been close at the end. However, the margin of 28-27 for the Railers in the second and fourth quarters was easily trumped by Lincoln's 44-6 dominance in the first and third quarters.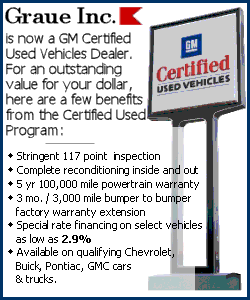 It was also a good night for the Lincoln JV squad as they posted an easy 64-25 win in the opener.

Lincoln takes to the road for the first time next Friday as the Railer Nation makes their way to The Bowl in Jacksonville to take on the Crimsons. Tip time is scheduled for 7:30 and, as always, you can catch the game on WLCN-FM 96.3 and here at lincolndailynews.com.
___
LINCOLN (72) -- Nelson 5 1-1 14, Young 4 2-2 10, Anderson 3 0-0 9, Schonauer 3 0-0 8, Brackney 2 2-2 6, Neece 2 0-0 6, Frick 3 0-0 6, Smith 2 0-0 5, Coyne 2 0-0 4, Gesner 1 0-0 2, Fisher 1 0-0 2, Kirby 0 0-0 0, Turner 0 0-0 0, Miller 0 0-0 0. Team 28 5-5 72.
3-point FG: Team 11 (Nelson 3, Anderson 3, Neece 2, Schonauer 2, Smith).

Taylorville (33) -- Beyers 23, Little 5, Handegan 3, Chlebus 1, Castle 1.

End of first quarter: LCHS 18, Taylorville 4
Halftime: LCHS 38, Taylorville 17
End of third quarter: LCHS 64, Taylorville 19
[A special report by JEFF BENJAMIN]