Lincoln Daily News
welcomes letters of appreciation, information and opinion on matters pertaining to the community.
As a community we need to be able to talk openly about matters that affect the quality of our lives. The most effective and least offensive manner to get your point across is to stick to the issue and refrain from commenting on another person's opinion. Letters that deviate from focusing on the issue may be rejected or edited and marked as such.
.
You may also send your letters by e-mail to ldneditor@lincolndailynews.com
or by U.S. postal mail:
Letters to the Editor
Lincoln Daily News
601 Keokuk St.
Lincoln, IL 62656
Letters must include the writer's name, telephone number, and postal address or e-mail address (we will not publish address or phone number information). Lincoln Daily News reserves the right to edit letters to reduce their size or to correct obvious errors. Lincoln Daily News reserves the right to reject any letter for any reason. Lincoln Daily News will publish as many acceptable letters as space allows.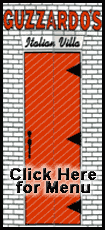 Everywhere I go during this time of year I hear "Happy Holidays" or "Merry Christmas." I was born and raised Catholic, so I prefer hearing "Merry Christmas" when I'm out. I'm no humbug toward the Christmas season, but when I hear "Happy Holidays" after spending an absurd amount of money on CHRISTMAS PRESENTS, I lose my "holiday" spirit. In recent years it seems like everyone is saying "Happy Holidays." What about "Merry Christmas," "Happy Hanukkah," "Happy Kwanzaa" or "Feliz Navidad"?

Everywhere I look the rules are changing. I remember when I was younger, singing Christmas carols and performing the yearly Christmas concert was what I lived for. It seems like now everything to do with Christmas and the holidays in general has been banned for everyone. For example, in grade school I always had a Christmas party. Now there is a 30-minute "holiday" party where no Christmas trees are within eyesight, and no cute stockings are anywhere to be found. This ticks me off because it's as if the school systems are trying to take away the Christmas spirit, which is no fun!

Is everyone just a bunch of humbugs? I think yes! Some would disagree with me and try to persuade me to be more focused on political correctness. I can understand this. If I were of another religion, I might take offense to Christmas.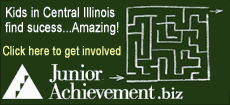 Another aspect of the Christmas vs. holiday … is our "holiday break." I hate this term. When I was growing up everything was "Christmas break," not "winter break" or "holiday break." I think that sounds so stupid.
Maybe I'm a Scrooge when it comes to anything but "Christmas," but I don't care. What is this world coming to? Next, we'll no longer see the cute cherry nose of Rudolph the Red-Nosed Reindeer, but instead see movies about dancing snowflakes! This saddens me because I love "Frosty The Snowman," the "Charlie Brown Christmas Special," "The Grinch," "The Santa Clause," "Jack Frost" and "The Little Drummer Boy," just to name off a few of my favorites.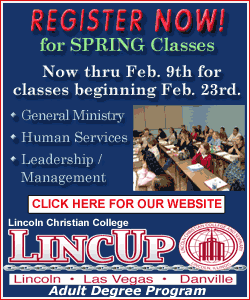 What is next? Will society become so uptight and politically correct that they start taking away the smell of fresh pine trees and decorative, festive lights? This will make me cry!
Right here in Lincoln, there are people who believe it should still be the "Christmas season." This has been shown on Nov. 24 when the Christmas tree was decorated in the lobby of the girls' Heritage dorm here on campus. I have yet to see any Christmas lights around town, however, but I still have hope.
Let me clarify one thing before I conclude: I have respect for all religions. The simple truth is that, to me, this is the Christmas season, not the holiday season. If someone insists on telling me "Happy Holidays" after spending money on a Christmas present, I will never be afraid to say "Merry Christmas" in return.
Next time any of you go out to a grocery store or perhaps the mall on Christmas Eve, say "Merry Christmas" loud and proud! Don't be afraid to yell, "Merry Christmas to all, and to all a good night!"
Emily Tozzini
Emily Tozzini is a staff writer for The Emancipator, the Lincoln College newspaper. Republished with their permission.
[Posted December 08, 2008]
Click here to send a note to the editor about this letter.