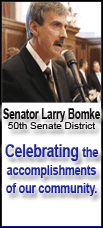 Taking advantage of an opportunity many felt it didn't deserve, the highest-scoring team in major college football history romped to a third straight conference crown and became the first to reach 60 points in five consecutive games in 89 years.
"We were tired about hearing everyone talking about how we didn't deserve to be in the game," Oklahoma quarterback Bradford said. "It was a big motivator for us.
"I don't see how we could not be No. 1 tomorrow."
No need to worry, two is just as good, and if all goes accordingly Sunday, Oklahoma (12-1) will be in the top two of the Bowl Championship Series standings, looking at a title game matchup against No. 2 Florida on Jan. 8 in Miami.
Touted as the best two conferences in college football this season, it seems appropriate their champions will play for the national title.
For Oklahoma and coach Bob Stoops, it'll be their fourth appearance in a BCS national championship game. The Sooners won their first try in 2001 against Florida State, but have lost their last two -- to LSU after the 2003 season and to Southern California after the 2004 campaign.
The Sooners' losing streak in BCS games overall is four, taking some of the luster off a coach who earned the nickname "Big Game Bob" early in his tenure.
No one would argue with Big 12 Bob, though. Stoops improved to 6-1 in the conference title game. No other Big 12 team has won more than two in the 13-year history of the league.
This one was over by halftime. By then Bradford had already put up Heisman-worthy numbers, with 240 yards and two touchdown passes, and the Sooners led 38-7. Along the way they zoomed past Hawaii's NCAA record 656 points set in 2006.
The Sooners kept trying to put up more points until the end. Chase Daniel and Missouri (9-4) never really had a chance.
Oklahoma became the first team to score at least 60 in five straight games since Tulsa in 1919, STATS LLC said.
"Sam Bradford again is just sensational," Stoops said. "The defense really stepped up. We had a huge lead before they gave up anything in the second half."
Even Boomer and Sooner, the white ponies who pull the Boomer Schooner around after OU scores, cut out early. They took a short trot after Jimmy Stevens kicked a 30-yard field goal that made it 41-7 with 9:00 left in the third quarter and called it a night.