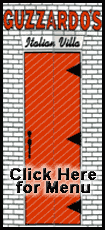 Westbrook ran 30 yards for a touchdown, caught another 40-yarder from McNabb, and the Eagles defense limited the Giants to 211 total yards in a 20-14 victory Sunday that ended the Super Bowl champions' seven-game winning streak and prevented them from clinching the NFC East -- at least for a few hours.
The Giants (11-2) still won the division title when Pittsburgh beat Dallas 20-13 later Sunday.
"I just think we kind of beat them," said Eagles tight end L.J. Smith, who had six catches for 44 yards. "It's tough to say. That's one of those: 'How many licks does it take to get to the center of a Tootsie Roll?' Who knows if the distractions hurt them and helped us? I don't know."
The statistics were all Philadelphia (7-5-1).
McNabb finished 19-of-30 for 191 yards on a windy day that the Eagles controlled the ball for almost 35 minutes. Westbrook was the workhorse, gaining 131 yards on a season-high 33 carries and catching six passes for 72 yards. The defense limited New York's league-leading rushing game to 88 yards.
"This was a big win," Westbrook said after the Eagles won their second straight game. "But we're in a position now where we have to win them all."
This is going to remembered as the game the Super Bowl champions came up empty on offense and defense after a week of scrutiny and media hype following the suspension of Burress for the rest of the season in a wake of nightclub shooting.
It also didn't help that there is an ongoing investigation into the role of middle linebacker Antonio Pierce in the aftermath of the incident in which Burress shot himself.
"It's a great story," defensive end Mathias Kiwanuka said. "I'm glad you can use it, but it's a dead issue with us."
Giants coach Tom Coughlin also downplayed the distraction theory.
"We didn't play well," he said. 'We didn't play the way we had been playing. We're a better football team than that. As far as all those other things go, that's all speculation."
Pierce, who talked to investigators in the office of the Manhattan district attorney Friday, was nowhere to be found on Westbrook's 30-yard run. He also was three steps behind on a crossing pattern on the clinching TD in the fourth quarter.
"It was just a bad game," said Pierce, who had a game-high 15 tackles.
It didn't help that Eli Manning didn't have Burress as a target.
In his place, Domenik Hixon dropped a 50-yard pass right in his hands with New York trailing 3-0 in the first half.
"I should have caught the ball," said Hixon, who had three catches for 30 yards.
New York scored late in each half. Kevin Dockery returned a blocked field goal 71 yards for a touchdown on the final play of the first half, and Manning (13-of-27 for 123) found Darcy Johnson for a 1-yard TD pass with 15 seconds to go.
The loss opened up the NFC race again. Until Sunday, the Giants were the dominant team. The Eagles gave everyone hope, beating the Giants at their own game: defense and ball control.
"It was one of those days where their defense didn't play as well as they had in the past and we played very well," Westbrook said.