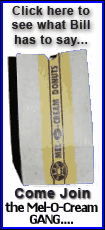 Like it has been nearly all season, Pittsburgh's league-leading defense was one play ahead of the opposing offense, even during a game in which the Steelers largely played from behind.
Deshea Townsend scored on a 25-yard interception return on the next play with 1:40 remaining as the Steelers scored their only two touchdowns 24 seconds apart, rallying from a 10-point deficit to deal the Cowboys a potentially damaging 20-13 loss on Sunday.
"Yeah, we called the time out," Harrison said, describing what the Steelers (10-3) perceived to be almost-smug confidence by Romo and the Cowboys even as they were surrendering a 10-point lead in the final 7 1/2 minutes. "And you're going to throw a pick to Deshea so we can win."
Afterward, the Cowboys (8-5) almost couldn't believe it: Not only that Pittsburgh's bold gamble paid off, but that they couldn't hold onto an apparently decisive lead in a game they badly needed to win to make the NFC playoffs as a wild card.
"Three games to go, obviously it's a huge challenge for us," tight end Jason Witten said.
Just before Pittsburgh's comeback began, the Cowboys celebrated wildly after dropping Gary Russell for a 2-yard loss on a fourth-and-goal play from the Dallas 1 early in the fourth quarter to retain that 10-point lead. The Steelers noticed.
It was the third time in a month the Steelers were stopped inside the 1 on their home field, but Dallas couldn't take advantage -- just as Pittsburgh did little with the Cowboys' four turnovers in the first half.
"It's all about momentum. It's just momentum. It wasn't us thinking the game was over by any means," said Terrell Owens, who celebrated his 35th birthday by scoring Dallas' only TD on a 12-yard catch early in the third quarter. "Sometimes it's just like that. We were excited, the game was going our way."
Not for long. The Steelers surged back to tie it on Jeff Reed's second field goal, a 41-yarder, and Ben Roethlisberger's 6-yard pass to Heath Miller with 2:04 remaining. Roethlisberger found Nate Washington three times for 51 yards on a 67-yard drive that led to the Miller score after the Cowboys twice stalled on drives that, if they had scored, probably would have sealed it.
Then, on second-and-8 from the Cowboys 17, Witten ran the wrong pass route, allowing Townsend to step in front of Romo's pass for the fifth turnover forced by a Pittsburgh defense that went into the game leading the NFL in nearly every major statistical department. Until the closing minutes, that defense had been outplayed by a determined Dallas defense that held Pittsburgh to 70 yards rushing and 238 yards.
"We did all the things we had to -- up until a point," Dallas linebacker Bradie James said. "But evidently we didn't do enough to get a win. We didn't make enough plays to win. I said the best defense would win the game, and they won the game."
The Steelers won their fourth in a row and ended Dallas' three-game winning streak. They can win the AFC North by winning next Sunday at Baltimore, which played Washington later Sunday night.