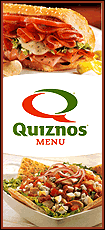 Showing it could win a close game in a season of routs, Florida (12-1) went into the fourth quarter trailing 20-17. But Jeff Demps, helping fill in for injured Percy Harvin, scored the go-ahead touchdown on a 2-yard run with 9:21 remaining.
Tebow finished the scoring, hitting Riley Cooper on a 5-yard scoring pass with 2:50 left. Alabama (12-1) will likely have to settle for a spot in the Sugar Bowl, ruining its hopes of a seventh national championship in school history.
Instead, mark down a spot for Florida, which won the title during the 2006 season with a rout of Ohio State in the title game. The Gators came into the game ranked fourth in the BCS standings, but the impressive win over unbeaten and top-ranked Alabama will surely be enough to move them into one of the top spots.
Their opponent? Oklahoma had the inside track heading into Saturday night's Big 12 championship game against Missouri. Texas was waiting in the wings if the Sooners were upset.
Whoever it is will have to stop Tebow, who was 14-of-22 passing 216 yards and led the team in rushing with 57 yards. He tossed a 3-yard touchdown pass to Carl Moore to finish off Florida's opening possession, went 5 yards to David Nelson to give the Gators a 17-10 halftime lead, and came through one more time to clinch the victory.
"That's a good team we just played," Florida coach Urban Meyer said. "We've come a long way as a team. We had a lot of injuries during the season, but we had a lot of guys step up."
With Florida facing third-and-goal at the 5 after a rare sideline interference penalty, Tebow found Cooper breaking toward the middle in front of Marquis Johnson. The perfectly thrown pass -- low enough to give no chance of an interception -- was cradled by Cooper to make it a two-score game.
Joe Haden's interception ended any hope of an improbable comeback. Tebow was named the game's MVP.
"One more year! One more year!" the Florida fans chanted afterward, hoping their junior quarterback will return for his senior season.
Alabama trailed at halftime for first time this year, but just the fact that it was close put the Gators in an unusual position.
Florida came in as the nation's third-highest scoring team (46.3 points a game) and its average margin of victory was a staggering 37 points. Then again, the Gators did lose their only close game, a shocking 31-30 defeat to Mississippi at the Swamp on the final weekend in September.
The Tide was feeling good about itself after Mark Ingram scored on a 2-yard run and Leigh Tiffin booted his second field goal, a 27-yarder that pushed Alabama ahead going to the final period.
But Florida caught a huge break when Demps was dragged down short of the marker on third down, but oDont'a Hightower got a handful of facemask. The 15-yard penalty gave the Gators first down at the Bama 27.