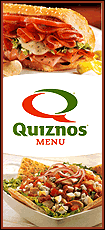 Reed set up a touchdown with an interception and scored on a 22-yard fumble return, part of a stifling effort by the Baltimore defense in a 24-10 victory Sunday night.
With their seventh win in eight games, the Ravens (9-4) enhanced their stature in the wild-card race and remained one game behind Pittsburgh in the AFC North. Baltimore hosts the Steelers next Sunday.
Washington (7-6) has lost four of five. The Redskins trailed 17-0 before scoring twice in the fourth quarter after Baltimore turnovers, but couldn't complete the comeback.
"We were 6-2 and now we're 7-6 and you find that hard to believe," quarterback Jason Campbell said. "You'd thought you'd at least be sitting here 9-2 or maybe 10-3."
The Ravens sacked Campbell twice, forced two interceptions (both by Reed) and held Clinton Portis to 32 yards rushing.
"Ed is going to always be Ed," Baltimore linebacker Ray Lewis said, "but the way our defense came out and set down Clinton Portis, the guys up front did an extremely incredible freaking job."
Reed was a force the last time the teams played, a 17-10 Baltimore victory in 2004. In that game, he returned a fumble for a touchdown, made six tackles and had a sack.
Reed was even better in the long-awaited rematch, although he's been playing the entire season with a bothersome neck injury.
On the Redskins' third play from scrimmage, Campbell was hit by Terrell Suggs while throwing the ball, and Reed picked off the pass at the Baltimore 45.
"That tipped ball, that first pick, that's just somebody else making the play and me doing my job," Reed said.
Joe Flacco promptly completed a 26-yard pass to Derrick Mason, and a 21-yard run by Ray Rice on a third-and-10 play led to an 8-yard touchdown run by Le'Ron McClain.
Washington's third possession was as disastrous as the first. At the end of an 11-yard run, Portis had the ball stripped by Reed, who picked up the fumble and ran for a touchdown to make it 14-0 with less than 6 minutes elapsed. Redskins coach Jim Zorn insisted Portis was down, but a replay upheld the ruling.
"I was trying to rip it loose," Reed said. "I was going for it a little bit and it came out."
Reed not only put the Ravens in control, he ended any chance the Redskins had of coming back with an interception with 1:53 left and Baltimore up 24-10.
"He's an outstanding player. He's probably the best safety, him and Troy Polamalu, that I've played against and I've seen," Campbell said of Reed. "Those guys are relentless."