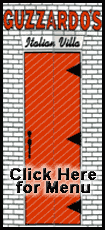 Coming off a record-setting season for the Los Angeles Angels, Rodriguez came to Las Vegas and got together with New York general manager Omar Minaya. The Mets are looking for a closer following elbow surgery on Billy Wagner, who likely will miss all of next season.
K-Rod set a major league record with 62 saves last season, and his agent has talked about seeking a five-year deal worth about $65 million. But it is questionable whether Rodriguez will receive a contract of that length and average salary, especially given baseball's worries about the national recession.
Yankees general manager Brian Cashman had planned to meet with left-hander CC Sabathia, the top available free-agent starter, during the weekend.
Before the meetings begin Monday, one of baseball's offseason deadlines passed. Twenty-four free agents were offered arbitration by their former teams on Dec. 1, and Oliver (Angels) and Weathers (Cincinnati Reds) were the only two to accept. They are considered signed players and will have their salaries determined by arbitration panels in February unless they reach agreements with their teams before then.
Rodriguez rejected the Angels' offer, as did first baseman Mark Teixeira, who may get the most guaranteed years among this year's free-agent class.
Among others who rejected offers were Sabathia and right-hander Ben Sheets (Milwaukee); outfielder Manny Ramirez and right-hander Derek Lowe (Los Angeles Dodgers); right-hander A.J. Burnett (Toronto); catcher Jason Varitek and right-hander Paul Byrd (Boston); left-hander Oliver Perez (Mets); and left-hander Brian Fuentes (Colorado).
By offering arbitration, a team ensures it will receive one or two draft picks as compensation if a former player who became a free agent signs with a new club.