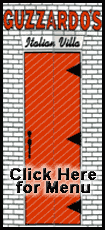 Pittsburgh scored 24 points in the third quarter to blow open a close game in front of officials from the bowl, who said they would offer the Panthers a bid to play in the New Year's Eve game.
The win assures Pitt (9-3, 5-2) of a share of second place in the Big East.
Connecticut finishes the regular season 7-5, and 3-4 in the conference. That should be good enough to send the Huskies to a bowl, possibly the Motor City Bowl, which had a representative at the game. A slot in that game would open up if Ohio State is chosen by a BCS bowl on Sunday.
UConn's Donald Brown ran for 189 yards on 34 carries, assuring he will end the regular season as the nation's leading rusher. His 57-yard run with 4:29 left in the third quarter brought the Huskies to within 13-10.
But Stull responded on the next play, finding Derek Kinder over the middle on a post pattern for a 61-yard touchdown. After an 18-yard UConn punt, Stull hooked up with tight end Nate Byham for a 28-yard score that made it 27-10 with just 8 seconds left in the third.
McCoy had just 29 yards rushing at the half, but burst up the middle for a 47-yard touchdown run midway through the third quarter that broke a 3-3 tie. He finished with 95 yards on 24 carries.
Stull had just 24 yards passing at intermission, but finished with 141 yards, completing 10 of 18 passes with one interception.
UConn's Tyler Lorenzen, playing his final home game, completed just 6 of 27 passes for 80 yards and two interceptions. He was replaced by sophomore Zach Frazer at the start of the fourth quarter. Frazer completed three passes, all to Pittsburgh, including a pick that Greg Williams returned for a fourth-quarter touchdown that gave the Panthers their final points.
Three plays after McCoy broke the tie, Greg Williams returned an interception 41-yards to the UConn 7-yard line, after UConn fullback Anthony Sherman fell down on the pattern. That led to the second 21-yard field goal of the day from Conor Lee, his 20th field goal of the season.