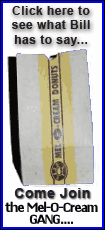 Williams rushed for a career-high 186 yards and two touchdowns, Stewart added 115 yards and two more scores and the Panthers set a team record for yards rushing for the second time in a month.
And this time it was against the NFL's fourth-rated defense that came in having allowed only one rushing TD all season.
The Panthers (10-3) avenged their worst loss of the season and grabbed the top spot in the division, moving one game ahead of the Buccaneers (9-4).
"People remember what you do in December," Panthers coach John Fox said. "This was a big stage and I like the way our guys met that challenge."
The Monday nighter featuring the top teams in the NFC South was billed as a chance for the division to emerge from the shadow of the tough NFC East.
The overlooked contenders played even through three quarters, before the Panthers wore down the Buccaneers' highly regarded defense in the final period behind their emerging stars in the backfield.
"Those guys are that good," said coach Jon Gruden, whose Bucs had their four-game winning streak snapped. "Those guys are going to make guys miss. Both of them."
Steve Smith added nine catches for 117 yards and a touchdown, and the Panthers overcame Jake Delhomme's two interceptions behind their dominating ground game, an area Carolina targeted in the offseason by drafting Stewart and overhauling its offensive line.
"It's kind of what we're built around," Fox said. "I think we got bigger and more physical up front and both of those back are pretty special."
They powered the Panthers within a game of the New York Giants for the best record in the NFC. At the Giants in two weeks, the Panthers -- yes the Panthers -- hold their own destiny for the No. 1 seed in the playoffs.
The Buccaneers wasted a career day from Antonio Bryant, who caught nine passes for 200 yards and two touchdowns, including an outstanding one-handed TD grab with 2:29 left.
Matt Bryant's extra-point attempt after Antonio Bryant's final score was blocked by Julius Peppers. The Panthers then recovered the onside kick, and Williams scored his 13th touchdown -- breaking Stephen Davis' single-season team record -- to put it away.
"The O-line and the fullback did an outstanding job blocking for us today," Williams said. "They did an outstanding job getting us to the second level."
It was a frustrating night for the Bucs, who roughed up Carolina 27-3 in October -- holding Carolina to 40 yards rushing. A win would have given them control of the division.
Instead, their offense couldn't keep up. Jeff Garcia lost to Carolina for the first time in six starts despite throwing for 321 yards and two touchdowns. Garcia was sacked five times.
"Our defense has bailed us out so often this season," Garcia said. "This was one of those nights were offensively we needed to be better."