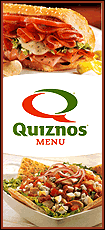 Taylor changed the entire complexion of an organizational structure that has featured McHale at the top of the totem pole for the last 13 years.
Not only did Taylor ask McHale to take over as coach of a young, confidence-strapped team, but he also relieved McHale of the vice president of basketball operations title he has held since 1995.
"There are a few people in this league who have taken on roles where they've been coaches and general managers, but I think that's a very difficult thing," Taylor said. "I just want it to be very clear when I said to Kevin that I am offering him the coaching job, that this is a full-time coaching job. He is to concentrate on it 100 percent. That's the commitment he gave me and I'm confident that's what's best for this team."
McHale said he sees the coaching job not on an interim basis but as a "long-term commitment." General manager Jim Stack and assistant GMs Fred Hoiberg and Rob Babcock will take over his executive duties, meaning McHale will no longer have the final say on personnel decisions.
The move appears to be a demotion, but McHale will remain involved in the decision-making process and seems satisfied with his new role.
"We'll all talk and go over decisions and everything else," McHale said of the new hierarchy. "It's just that, with the full-time coaching, it's just hard to assume both mantles on that. For me, I'm going to jump in with both feet on this."
It was an interesting twist to news that was expected after the Timberwolves (4-15) were embarrassed in a 23-point home loss to the Clippers on Saturday night that McHale called "unacceptable."
"It just looks like the guys are very beaten down," McHale said. "They've only played 19 games this season. They have 63 games left. It's no time to be beaten down. There's still time to rally and get going."
The team didn't seem to be responding to Wittman's hard-nosed style and has not taken the steps forward Taylor expected in the second year of a rebuilding plan following the trade of Kevin Garnett.
"Certainly we are way behind where I hoped we would be at this time," Taylor said.
This was the fourth NBA coaching firing this season following P.J. Carlesimo (Oklahoma City), Eddie Jordan (Washington) and Sam Mitchell (Toronto).
Wittman was 38-105 since taking over for Dwane Casey in January 2007. He went 22-60 last year, his only full season in charge. But after keeping things close early in the season, the Timberwolves have lost their last two games by a combined 52 points.
His career winning percentage of .326 (100-207) -- including two seasons in Cleveland and almost two seasons in Minnesota -- is the fifth worst all-time among coaches with at least 300 games, according to STATS, Inc.
"Sometimes you just need a change," forward Mark Madsen said. "Obviously Glen Taylor felt that very strongly. And so I buy into that now.