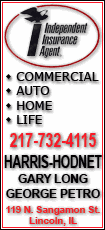 Jason Richardson scored 24 for Charlotte, but missed two free throws that would have tied the game with 32.3 seconds remaining. Emeka Okafor added 19 points and 12 rebounds for the Bobcats, who lost to Miami for only the second time in the teams' last eight meetings.
The Bobcats were without starting forward Gerald Wallace, who missed the game because he was in Alabama to mourn the death of his grandmother. Charlotte coach Larry Brown said he expected Wallace to return to the team on Friday -- meaning the 15.3-point scorer will likely miss games at New Orleans and Dallas later this week.
Without Wallace, the Charlotte bench did its part to pick up the slack.
D.J. Augustin scored 14 points and Adam Morrison added 13, including a long 3-pointer from the left wing with 6.7 seconds left that drew the Bobcats to 98-96.
But Wade sealed his night -- and the win -- with two free throws a half-second later.
Miami was down by seven with 8:21 remaining when Wade went to work, driving the lane for dunks that even left the Bobcats' bench speechless, leaping over players for rebounds, and finding Marion for a short jumper with 1:01 left that put the Heat ahead to stay.
And yes, the requisite "M-V-P" chants were back in the final moments, as Wade finished off his seventh game of at least 35 points already this season -- by far the best in the league. Entering Monday, Cleveland's LeBron James was second on the 35-or-more list this year, getting there four times.
Wade leaped over two defenders for a defensive rebound with 4:11 left, dribbled to the other end, split two more defenders and drove the lane for a thundering dunk that tied the game at 86.
He also got the benefit of a late whistle, raising Charlotte's ire: Dudley was called for a block with 1:30 remaining against Wade, who made both free throws to put Miami up 90-88.
Augustin hit a 3-pointer with 1:11 to play that gave Charlotte a 91-90 lead, but Wade coolly brought the ball down on the ensuing possession, looked over a soft double-team to find an open Marion, and the Heat never trailed again.