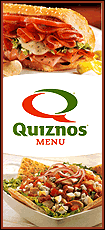 This marked the fourth straight time that nobody was chosen from the newer group.
"It's not our job to vote someone in," Hall of Fame manager Dick Williams said by phone from Las Vegas, where the results were announced at baseball's winter meetings. "It's our job to consider the candidates."
"I thought Kaat would get in. I voted for him. And I think Joe Torre will, too, when he's done managing," he said. "I missed quite a few times before I got in. I know what that's like."
It took 75 percent -- 48 votes -- for election and Santo did the best with 39. The former Cubs slugger led Kaat (38), Oliva (33), Hodges (28) and Torre (19).
All 64 Hall voters sent a ballot. They were allowed to pick four players, and they listed an average of 3.3 names.
"We just didn't have them lined up, I guess," Williams said.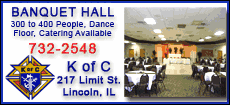 Rickey Henderson is the leading candidate in the upcoming Hall election by the Baseball Writers' Association of America. Results will be announced Jan. 12.
Induction ceremonies in Cooperstown, N.Y., are July 26.
Gordon got 10 votes, one more than needed. He began his career in 1938 with a championship Yankees team that included future Hall members DiMaggio, Gehrig, Bill Dickey, Red Ruffing and Lefty Gomez.
"Flash" Gordon played in 1948 with the last Indians team to win the World Series. He finished in 1950 alongside future Hall of Famers Larry Doby, Lou Boudreau, Bob Lemon, Early Wynn and Feller.
Gordon was the 1942 AL MVP, beating out Triple Crown winner Ted Williams, and hit .268 overall with 253 home runs and 975 RBIs, big power numbers for second basemen in that era. He died in 1978.
"To me, he was a major Hall of Famer," Feller said by telephone from Las Vegas. "He'll probably go in as a Yankee because that's where he had most of his success. But he did well for us in Cleveland.