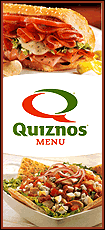 Twenty-six teams in all are listed: Sorry, no room for San Diego, Washington, Kansas City and Pittsburgh.
Viva Las Vegas.
Welcome to a winter meetings like no other, where the lobby bar sells not hot dogs but Tzar Imperial Transmontanous caviar and foie gras terrine.
General managers, walking the marbled floors past peroxide blondes in revealing outfits, can head to a blackjack table and then go back to their suites to take a roll on a pitcher or two. Joe Maddon, manager of the AL champion Rays, was having a discussion near some gaming tables early Monday.
With 3,933 rooms, the Bellagio can hold even more people than the Opryland (2,881) in Nashville, Tenn., where the meetings were held last year. While that hotel has restaurants that shut down each night far before baseball executives, this is a 24-hour town, perfect for all-night trade-talk sessions.
CC Sabathia and Francisco Rodriguez were in town over the weekend, so teams wanting to make a bigger splash than the 1,200-nozzle fountains outside the hotel could get an early start on the meet-and-greet sessions. Just 12 of the 171 free agents had finalized contract agreements ahead of the four-day session.
What happens in Vegas stays in Vegas, or so they say. But while it was hard to say how much would actually happen this week, teams were talking shop by early Monday.
San Diego general manager Kevin Towers indicated the Chicago Cubs were the only team currently in the running to acquire 2007 NL Cy Young Award winner Jake Peavy.
The Padres are trying to trade Peavy to trim payroll, but Towers pointed out that the Cubs might need to move some players before a deal could be struck because they recently signed pitcher Ryan Dempster to a $52 million, four-year contract.
"At the end of this week, I'd like to know if there's enough pieces for a potential deal," Towers said. "I don't think it's fair to our fans or our ballclub to drag this thing on."
Los Angeles Dodgers general manager Ned Colletti said he hadn't heard from representatives for free-agent slugger Manny Ramirez and pitcher Derek Lowe after extending offers.
"I sense Derek doesn't want to be here," Colletti said. "We're not spending much time to persuade him."