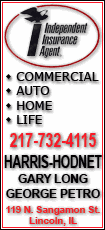 Sabathia met with the Yankees for the second straight day, and New York still wasn't sure what chance it had to land the top starting pitcher on the free-agent market.
When Cashman made the trek from the Bellagio to the Wynn Las Vegas on Sunday, he brought along Yankees manager Joe Girardi and adviser Reggie Jackson for what turned into a two-hour session in Sabathia's hotel room. Cashman met alone Monday with the pitcher and his agents, with many of the questions focusing on what life is like for a player in the fishbowl of the Yankees.
New York made a record offer for a pitcher to Sabathia on Nov. 14, a deal that would exceed Johan Santana's $137.5 million, six-year contract with the Mets. Milwaukee wants to retain the 2007 AL Cy Young Award winner, and the Los Angeles Dodgers say they might be interested. Sabathia lives on the West Coast, and there has been constant speculation that he wants to play near home.
"We're not being played. We're not being manipulated. We're not being used," Cashman said. "I just think that he's making a informed decision, and there is a process that that will take, and it will take as long as it takes."
New York also is interested in other pitchers and has told A.J. Burnett's representative it is willing to exceed what it thinks was offered to him by the Atlanta Braves, a deal guaranteeing four years at an average salary of around $15 million or $16 million. Cashman also wants to re-sign Andy Pettitte.
Before coming to Las Vegas, Cashman met on Thursday with Mark Teixeira. Cashman said the Yankees have not made an offer to the free-agent first baseman but it is possible they will.
"Our immediate need is pitching," Cashman said.
Cashman said that after his meeting with Sabathia, the big lefty saw another club before leaving Las Vegas.
"Hey, he might sign with another team. That's certainly possible, without a doubt," Cashman said.
Brewers GM Doug Melvin met with the pitcher's agents, but not Sabathia.
"I told them we would probably meet again before we left town," Melvin said. "I asked, `Is there anything we need to do?' And there wasn't."
Sabathia's agents have made no public comments since he became a free agent, and Cashman admitted the pitcher is "handling it in a very stealth mode." He brought in Jackson because he was from the Bay Area, became a star with the Yankees and could "give a perspective."