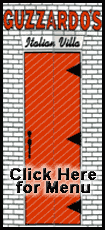 Laird hit .276 with six home runs and 41 RBIs in 95 games for the Rangers this season. The Tigers traded starting catcher Ivan Rodriguez to the New York Yankees in July.
The 29-year-old Laird was one of four catchers on Texas' 40-man roster, and the oldest and most expensive of the group. He is expected to make about $3 million next season -- Jarrod Saltalamacchia, Taylor Teagarden and Max Ramirez combined will make about half of that.
Laird became a rookie starter in 2004 before being sidelined by a torn ligament in his thumb sustained in a collision at home plate. He had split time with Saltalamacchia since the Rangers got him from Atlanta Braves in a package for Mark Teixeira at the 2007 trading deadline.
Moscoso and Melo fit into the Rangers' plan of acquiring young players for the future.
Moscoso was 5-4 with one save and a 2.70 ERA overall in 21 games with Double-A Erie and Class A Lakeland. The 17-year-old Melo went 3-3 with a 5.14 ERA in 14 games (13 starts) in the Dominican Summer League.