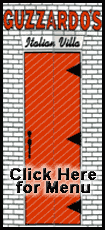 LeBron James scored 31 points and set the team record for steals, Zydrunas Ilgauskas became the Cavaliers' career leader in rebounds, and Cleveland moved to 12-0 at home with a 114-94 victory over the Toronto Raptors on Tuesday night.
In winning their ninth straight by at least 12 points, the Cavaliers, now 17-1 since Nov. 3, are the first team in league history to win nine consecutive games in a single season so handily. Cleveland came in tied with Portland (1990-91), Chicago (1996-97), Detroit (2003-04) and Houston (2007-08).
And the way they're playing, it doesn't look like anyone can run with the Cavs right now. They've won the nine games in their streak by an average of 21.5 points.
Leading by only 59-51 at halftime, Cleveland opened the third quarter with a 23-2 run, highlighted by two breakaway dunks from James, who threw one down left-handed in the first half and added some style points to another jam in the third quarter.
James also passed Mark Price (734) for the club's steals mark, added five rebounds, four assists and three steals in just 30 minutes. The megastar also watched from the bench in the fourth quarter -- a typical seat for him of late -- as the Cavaliers raced away in another lopsided laugher.
Ilgauskas had 13 points and surpassed Brad Daugherty (5,227) as Cleveland's career rebound leader when he picked up a loose ball with 2:01 left before halftime.
Joey Graham scored 17 points, Jose Calderon 14 and Chris Bosh had nine -- 16 below his average -- for the Raptors, who have lost five in a row and three straight since coach Sam Mitchell was fired last week.
It was fitting that James and Ilgauskas set their records on the same night.
Like the Price-Daughtery tandem before them, the James-Ilgauskas duo has been at the forefront of Cleveland's NBA resurgence.
When the Cavaliers beat Detroit to win their first Eastern Conference title in 2007, James rushed across the floor to embrace Ilgauskas, a 7-foot-3 gentle giant who overcame numerous foot injuries earlier in his career to become one of the league's steadiest big men.