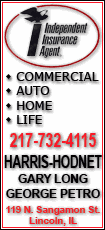 There were six lead changes and three ties just in the overtimes, until Bruce Bowen nailed an open 3-pointer from the right corner off a pass from Duncan to put San Antonio ahead for good. It came with 1:47 left and it was Bowen's only points.
Dirk Nowitzki scored 35 points and Jason Kidd added a season-high 24 points, 12 assists and eight rebounds, but the Mavericks lost for only the second time in their last 10 games. They also had their five-game home winning streak snapped.
The loss added to the misery on a day they learned Josh Howard, their second-leading scorer and rebounder, would be out indefinitely because of an ankle injury that's already kept him out of the previous eight games.
Dallas had a chance to tie the game at 127, but Erick Dampier -- a 58-percent foul shooter who had been 4-for-4 from the line in this game -- barely made it to the front rim on his first attempt. He swished his second, but the Mavericks never recovered.
Duncan began stretching the lead with a short basket off a terrific feed from Manu Ginobili. Jason Terry missed for Dallas and Roger Mason got the rebound, then made a pair of free throws to make it 131-126. When Nowitzki missed a 3-pointer with Bowen flying by him, all the tension and doubt about the outcome was gone.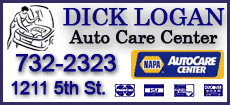 The Spurs won for the seventh time in nine games, and it was certainly a team effort. All five starters scored at least 13 points, including Matt Bonner going 5-for-5, with three 3-pointers. Mason scored 12 off the bench.
Duncan matched his season in points and grabbed 14 rebounds. Ginobili scored 18 despite shooting only 7-of-21. He was 2-of-9 on 3-pointers.
J.J. Barea continued his inspiring play for the Mavericks, scoring 21 points before fouling out. He had a fourth-quarter stretch of 11 straight points created, eight by himself -- including drives at Duncan and around Parker -- and a drive-and-dish feed to Kidd for a 3-pointer.
Reserve Jason Terry had 19 points and a season-high nine rebounds, but he also had six turnovers; he lost a ball out of bounds on the baseline with 1:31 left in the second overtime and Dallas down a basket.
The Mavs led by as much as 11 in regulation, and the Spurs by seven, but it was close throughout the second half. Consider this: Dallas shot 12-of-14 in the third quarter, made three more free throws than San Antonio and grabbed a few more rebounds -- yet didn't gain any ground. The Spurs went into the fourth quarter up by two, just like they had been at halftime.