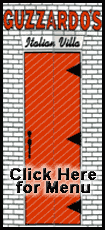 The club has offered free agent Kerry Wood, the former Chicago Cubs starter-turned-reliever, a two-year contract, a person familiar with the deal told The Associated Press on Tuesday. The person spoke on condition of anonymity because the sides are still working through details at the winter meetings in Las Vegas.
Wood, who has had numerous injury problems in the past, needs to pass a physical before the deal can be completed.
Cleveland went to the meetings hoping to land a closer and did not figure to be in the market for Francisco Rodriguez, who has reached a three-year, $37 million deal with the New York Mets, two people familiar with those talks told the AP. The club instead targeted Wood, who had 34 saves last season for Chicago.
If the deal gets completed, the Indians would be able to move on to other offseason priorities such as finding another starting pitcher or possibly a middle infielder.
Wood, though, would fill their most pressing need. Last season, closer Joe Borowski's early season problems -- he blew four saves in his first 10 tries -- contributed to the Indians' slide. After getting to the ALCS in 2007, Cleveland finished a disappointing 81-81 with much of the blame tagged to its shaky bullpen.
Borowski, who led the AL with 45 saves in 2007, was released in July and the Indians used several pitchers in the closing role, including right-hander Jensen Lewis, who saved 13 games down the stretch. Lewis would move back into a late-inning setup spot if Wood is signed.