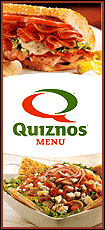 The NFL upheld Matt Jones' three-game suspension for violating the league's substance-abuse policy Tuesday, meaning Jones will sit out the final three games without pay.
The league handed down the suspension in October, but Jones appealed. His hearing was last week in New York.
"We have received notice from the league and will move ahead accordingly," coach Jack Del Rio said in a statement released by the team. "We spoke earlier and Matt indicated to me how intent he is on putting this behind him."
Jones, who has 65 catches for 761 yards and two touchdowns, was charged with cocaine possession in July when a police officer in Fayetteville, Ark., saw him inside a parked car allegedly cutting up cocaine with a credit card. In September, Jones agreed to enter a drug treatment program that could erase the felony charge against him.
A first-round draft pick in 2005, Jones was having the best year of his career. The former Arkansas quarterback emerged as Jacksonville's go-to receiver, but many wonder whether he will be back next season. With an escalating contract and having shown little big-play ability, the Jaguars might not be willing to take another chance on the 6-foot-6 target.
Jacksonville also could be without receiver Jerry Porter the rest of the way. Porter hurt his groin Sunday at Chicago, the latest in a series of injuries to the team's top offseason acquisition. Porter missed all of training camp, the preseason and the first three games while recovering from surgery to repair a torn hamstring.